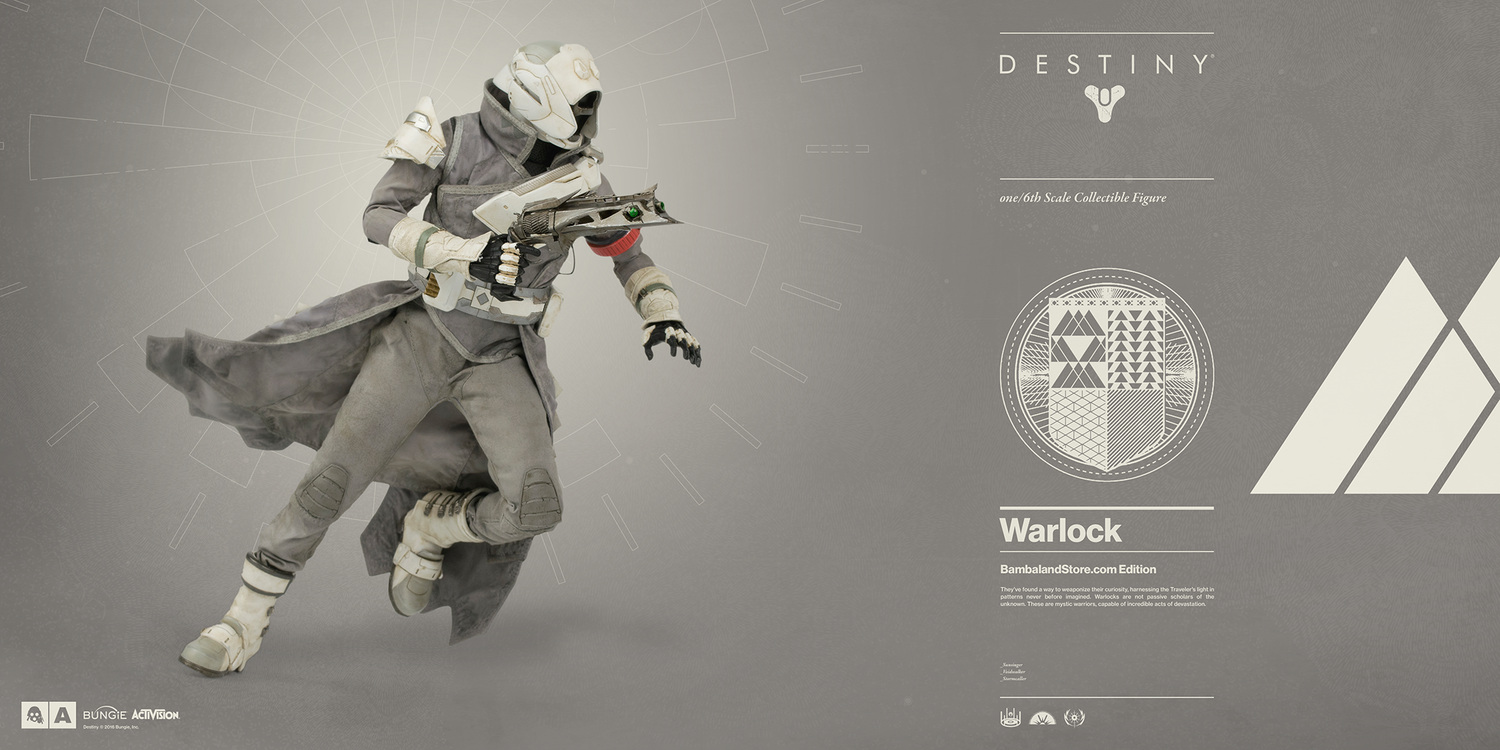 Destiny In Your Hands… Sort Of!
Following on from last years line of Titan figurines, Bungie have once again teamed up with scale model specialists 3A to provide fans with more collectables from the world of their hugely popular action role playing RPG, Destiny.
Variety!
3A's latest release, will allow collectors to get their hands on three unique variations of the Hunter and Warlock character classes from the game. The versions of the 1/6 scale (12.6 inch) models purchased from either the 3A or Bungie online stores will come packed with four weapons, a primary, heavy, special and exotic. The versions bought from your regular collectables retailer will be missing the exotic variant.
Each of the figures comes with a different set of weapons and a unique Ghost.
For those of you who can't wait to add these beautiful models to their collection, pre-orders for the Warlock figurines begin on 7th July on the 3A online store with pre-orders for the Hunters beginning a few weeks later on 21st July. Each one retails at $190, which is just shy of €172.
For more information check out the official 3A website.
Words by Matt Conroy