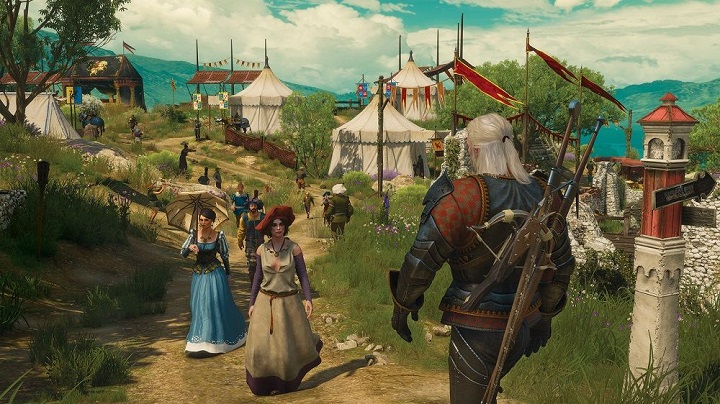 We always feel a pang of something indescribable when it comes to the end of something great. It's rare that I feel such a sense of loss at the ending of a game but such is the case with The Witcher 3. Truthfully, the latest and last expansion, Blood and Wine, has blown everything I thought I knew about how games are developed and released, and in all honesty how a studio relates to their consumers, all out of the water.
I was expecting a large expansion to a game I was familiar with. What I got was so much more. Everything from the inventory menu, the mutation system, quest selection and tracking, sign selection, the gear upgrades and a new gwent deck (be still my heart), it's all new, shiny and a clear indicator that CD Projekt Red has been listening to its gamers. To be honest, it feels like playing a whole new game, and considering this is the last expansion for the last Witcher, that is something I feel overwhelmed by.
They really wanted to end this on a high note. From past experience, this could have been a case of a studio smashing out the expansions looking for a quick buck for their next release, but while playing it you can see the care in every single facet. It plays like people's souls bled into it. Living in a world where everything is micro-transactions mid-game, pre-order, bad customer service and frequent disappointment, I feel genuinely privileged to have a game like The Witcher 3 at my beck and call when I'm feeling murderous. Needless to say, the studio has a fan for life.
As for the story, the expansion Blood and Wine sees Geralt dragged into a little bit of a murder mystery in the stunningly bright and beautiful land of Toussaint. Wealthy noblemen are turning up butchered and displayed for dramatic effect, and there've been virtually no suspects so far. Enter the Duchess, Anna Henrietta, a character so filled with fire, authority, sense and sass I couldn't help but love her as she promises Geralt money, land and titles if he can find and slay the monster.
But when are things ever that simple for Geralt of Rivia?
In all honesty, the story isn't anything all that mysterious and I would wager that early on, well before the characters, players will have a fairly good idea about what's happening, but I was pleased to be surprised by how little that mattered to me. When you get into it, you find yourself more absorbed than you really expected. It's really not about the ending but the journey in Blood and Wine. It has great dialogue, plenty of side missions and characters that really shine brighter than the sun over a Toussaint vineyard. It's glorious and I was not disappointed.
There are always going to be little gripes with a game this size, like the occasional bug. So far, though, the only thing I've encountered with Blood and Wine has been enemies freezing mid-death; bodies at odd angles, contorted in their death throws. It's possibly one of the most hilariously entertaining glitches I've ever come across and there are more screenshots on my PS4 than I care to admit.
It's been a long time since I first reviewed The Witcher 3: Wild Hunt and with each expansion the game has grown in both quality and popularity. It seems that for all the criticisms that have been brought forward they've tried to take these on board and make it better. There are still things I'm always going to roll my eyes at; all the women in heeled boots, and a shortage of POC characters that I'd have really liked to see balance out as the DLCs were released, but ultimately they've built a game I can replay and they've done it with great characters and an engaging narrative. They've treated their fans and supporters with respect and have given consideration and care to the game in question. There's humour and grief and an unquenchable longing for more Witcher. I would have been on board for a dozen more DLCs. As it stands, I will just have to console myself with the phenomenal game I currently have.
Blood and Wine is one of the greatest games I've ever had the privilege of sucking at and an unmissable DLC for the The Witcher 3: Wild Hunt.