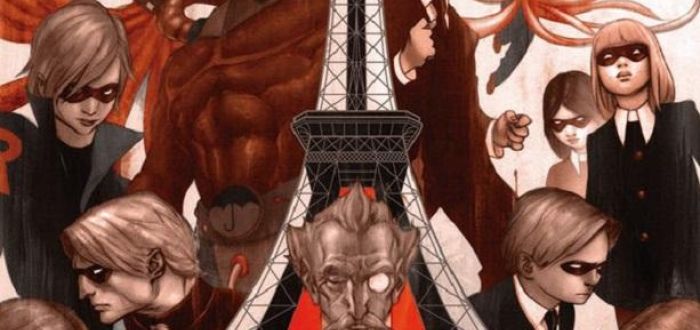 'Umbrella Academy' "Too Challenging" To Film
Dark Horse's The Umbrella Academy has gained a popular and devoted fan base since its debut in 2007. Created by My Chemical Romance's Gerard Way, The Umbrella Academy takes a unique spin on the traditional superhero tale.
Writer/director Rawson Marshal Thurber spoke to SpinOff Online about his attempts to make the film, while promoting his latest film Central Intelligence, starring Dwayne Johnson and Kevin Hart. Thurber called The Umbrella Academy his "personal favourite book, graphic novel. I just thought what Gerard Way did and Gabriel Bá was nothing short of art." He also mentioned that he worked hard to put a script together in the hopes of getting a feature film made. "The Umbrella Academy is far and away the best script I've ever written."
Despite his love of the story, he believes it would be "too challenging" to make, calling it a "special and unique" comic that would ultimately cost too much to get right on film.
Not all hope is lost as around this time last year, Dark Horse announced their plans to bring Way's graphic novel to our television screens. This is thanks to a partnership between Universal Cable Productions and Dark Horse Entertainment, according to a press release from July 2015. About the possibility of a TV show, Thurber added, "I don't know if there's much hope on the feature side for that project, but there might be hope on the television side."
Doing a little of this, a little of that. If you see me holding a camera, run!