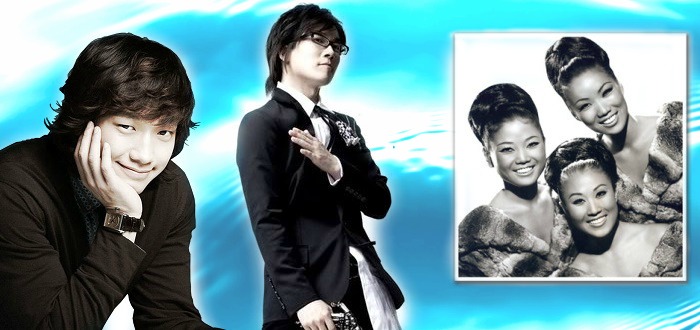 Where To Start With Kpop – The Basics
Absolutely everyone in the world with access to music has heard 'Gangnam Style' by now. PSY's global success was a huge milestone in the Kpop world, and Kpop fans everywhere felt like total hipsters when their friends started to show them PSY when we've all been listening to him for like, 10 years already.
But if you've just jumped into the world of Kpop, it might be good to get an idea of where Kpop started and how it developed over the years.
The first known Korean pop song was actually released in 1929, but around the 1940s a form of music known as 'Trot' came about, which is actually still really popular to this day.
After trot came about, Korean music went through a few stages, and was highly influenced by American music (due to the war). Korean artists used to perform for the troops in the 1960s, and the Kim Sisters even made it big in America, performing on the Ed Sullivan Show.
Modern Kpop, however, can be traced back to the 1990s, especially to one group – Seo Taiji&Boys. They are credited for creating the style of Kpop that we all know and love, even though they weren't around for long. Seo Taiji himself is known as the father of Kpop, and has a long career dabbling in many different genres. The creator of YG Entertainment, one of the biggest entertainment companies in Korea, was also a member of this group.
After that, the idol group phenomenon began. The 'Big Three' entertainment companies were established in the 1990s and they formed the first idol groups, all inspired by the work of Seo Taiji&Boys. H.O.T. was one of the first idol boybands, debuting in 1996.
Coming into the 2000s, the 'Korean wave' hit the world. Korean artists started selling out concerts across the globe. Rain sold out two concerts in Madison Square Garden, and one in the Tokyo Dome!
The Wonder Girls were the first Kpop group to perform on U.S. prime-time television when they appeared on Fox's So You Think You Can Dance and were also the first Korean group to appear on the Billboard charts.
Now that you have an idea of the beginnings of Kpop, you can jump right in and take your pick from the hundreds of groups that have emerged over the past few years!
Let us know in the comments which Kpop group you started your journey with!