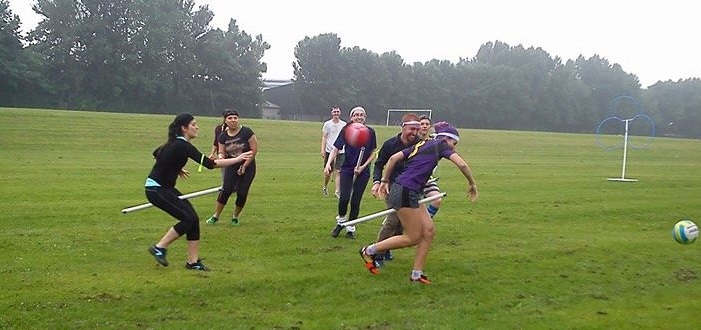 Second Open Quidditch Training Hits Dublin This Sunday
Dublin Quidditch is relatively new but is going well so the time is ripe for new members to join. After the Arcade's first article on this group was published there was some buzz from readers hoping to learn more and more importantly when the next session would be.
The team founded primarily by two experienced players Stefan and Martina, along with planning and recruiting support from yours truly as well as lots of advice and help from teams from DCU and Galway. This will only be the second training and the group is asking for all sports and Potter fans who can make it to come along, whether you've played Quidditch, want to learn about the sport or even just want to watch.
Next Session
The next session is this Sunday at 3pm and returns to the great location of Fairview Park in Dublin. There are several Dublin Bus services which service the park but the best is probably the 27b which leaves Amiens Street close to Connolly Station and takes less than 5 minutes. Besides it central location the park is great as despite the bad weather experienced at the first meeting, the grass did not get muddy. As the Facebook group advises all you need to come along is a pair of runners as all other equipment from brooms to balls is provided.
As it is a Sunday, match day, and close at hand the group understand if you have other plans;  feel free to stop by for even a short time. The full event details are on Facebook and more information on the Quidditch group and Quidditch in general can be found here.