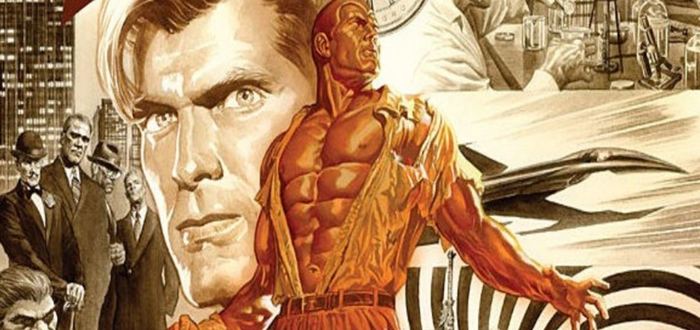 The Rock Cast As Doc Savage
Dwayne 'The Rock' Johnson has been cast as Doc Savage, the legendary superhero and star of numerous comics, novels and radio serials. Earlier this month, veteran screenwriter and all-round legend Shane Black closed his deal with Sony to produced his Doc Savage movie. Having worked on the film for several years, Black will begin production once he has finished his Predator reboot.
The Rock certainly seems to be approaching the role with his usual infectious enthusiasm. After posting a picture on Instagram, he described his number one reason for being excited about playing the legendary character.
He said, "HE'S A F*CKING HILARIOUS WEIRDO! Confidently, yet innocently he has zero social graces whatsoever due to his upbringing so every interaction he has with someone is direct, odd, often uncomfortable and amazingly hilarious. After speaking for hours with Shane Black. I can see why the creator of Superman took only the best parts of Doc Savage and leaving the 'weirdo' part behind. But to us, it's that 'weirdo' part that makes Clark 'Doc' Savage dope! Can't wait to sink my teeth into this one of a kind character."
The Rock's new movie Central Intelligence is releasing next month while Shane Black's The Nice Guys is out now.