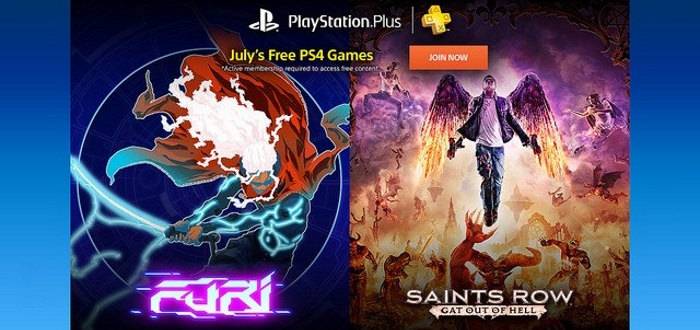 PS Plus July Lineup Announced
The PS Plus lineup for July has been announced via the PlayStation EU Blog:
PS4
Saints Row: Gat Out of Hell 
Furi
PS3
Fat Princess 
Call of Juarez: Bound in Blood
PS Vita
Prince of Persia: Revelations
Oreshika: Tainted Bloodlines 
The games will be available for PS Plus members on Tuesday July 5th.
Also announced for PS Plus members is the early access to Paragon, the new MOBA from legendary developer Epic Games. From 5th July, PS Plus members have exclusive access to a free Paragon Starter Pack which includes instant access to the beta as well as other in-game goodies, such as three Master Challenges for the heroes Gadget, Murdock, and Rampage (to unlock skins, XP boosts, emotes, deck slots, and more). Make sure you take advantage of this huge head start!
Does anything tickle your fancy from next months lineup? Tell us below what you think!