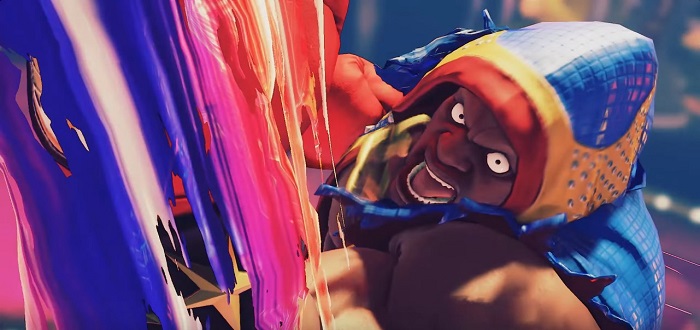 With Capcom failing to fulfil their one character a month DLC plan last month, fans of the game were left disappointed not being able to play as Ibuki in May. Capcom are making up to the fans however, as both Ibuki and Balrog will be available for purchase in the upcoming story update, which drops July 1.
Capcom has released a reveal trailer of Balrog in Street Fighter V, now sporting a multi-coloured boxer cloak, similar to his alt costume in Street Fighter IV. The Capcom Blog has also revealed info on his moves, including his V-Skill and V-Trigger. Balrog's V-Skill is called the KKB, which allows him to twirl his body while moving, allowing him to dodge projectiles and build up a combo. His V-Trigger on the other hand is called Crazy Rush, where the boxer becomes more powerful and allows you to string specials together.
Balrog's trailer not only showed off the billionaire boxer himself, but teased both Juri and Urien. From what we saw of Juri, she still retains her usual fighting style and is now dressed to fit her cameos in character stories. Urien on the other hand has been pretty drastically changed, given a goofy downgrade with a new voice and being fully clothed in his blast away suit from Third Strike. While these characters are still in development, they will both be playable in the story mode come this Friday. With Juri and Urien already pretty much ready, season one of Street Fighter V character DLC will be done, leaving the future of the game uncertain, but with a huge story mode and 5 new fighters added to the roaster, Capcom might be able to regain a lot of players.
Are you a fan of Street Fighter V? Let us know what you think of the news in the comments.