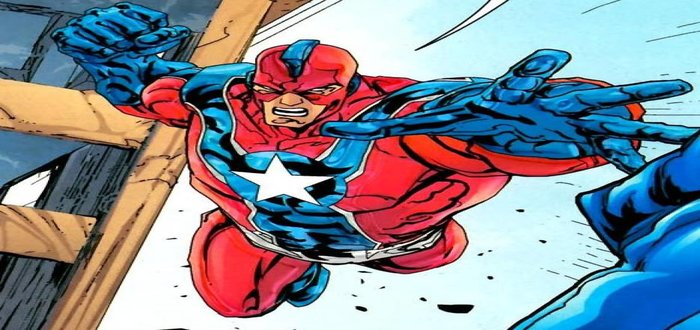 Nick Zano Joins Legends of Tomorrow As Citizen Steel
According to Deadline, Nick Zano will be joining the cast of DC's Legends of Tomorrow as a season two regular. He will play the part of Dr. Nate Heywood, a historian whose grandfather, Commander Steel, was a member of the Justice Society of America. The producers haven't confirmed whether he'll follow in his grandfather's footsteps but it's very likely.
Henry Heywood first appeared back in 1978, where has a marine who had fought and was injured in World War II, and was transformed into a cyborg. Flash forward to 2007 and his grandson is the current iteration of Citizen Steel but rocking a different power set. During an attack by Neo-Nazis determined to destroy the bloodline of Commander Steel, Nate's skin is transmuted into organic steel. He receives great strength and durability but sacrifices his sense of touch as the metal blankets his nervous system. The New 52 reboot assigned the Heywoods to Earth-2, which was introduced to the TV continuity by the second season of The Flash.
That's what we know about Citizen Steel, but what about Nick Zano? Most recently he played a leading role in the cancelled Minority Report TV series. He has also appeared in 2 Broke Girls, The Final Destination and One Big Happy. 
With several series regulars departing in season 2 this casting addition points to what series producer Mark Guggenheim said last month that "the composition of the team is going to change". Season 2 also promises the inclusion of the Justice Society of America. With so much to look forward to make sure you catch the second season when it airs in October.