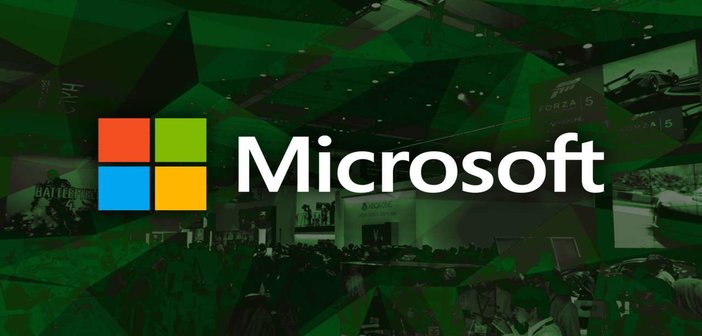 Microsoft E3 2016
Microsoft's show just ended, and it started surprisingly un-Microsoft like. There was no assault of flashing green lights, and no thudding dubstep.
The news starts with the slim Xbox One that was leaked a while ago, with the leak getting the specs bang on. Now titled the Xbox One S it is 40% smaller than the original Xbox One and comes with a 2TB HDD and support for 4K video content. No official price has been announced but it will likely cost around €300.
Next up was Gears of War 4, which had gameplay shown. It looks like another solid entry in the franchise, and daddy Marcus is now back.
They then announced Xbox Play Anywhere, which allows people to play most (all?) Xbox One games on their PC through Windows 10. When you buy a copy of the game on Xbox One or PC you can play it on the other platform as well. All of Microsoft's exclusives talked about during the show supported this feature.
Killer Instinct is up next, introducing General Raam from Gears of War as a new character.
Forza followed, with a trailer that could have been for any Forza game showing that the cars still look really nice. Then they showed some gameplay switching perspective between the three on stage players.
ReCore got a new trailer, the first time the game has been mentioned by Microsoft since E3 2015.
Final Fantasy XV director Tabata then appears on stage, with some new gameplay showing the fight with the Titan summon.
Ubisoft show off some new DLC for The Division.
Following this EA came to show Battlefield 1, but read from the exact same script as their own event and showed the same trailer again.
Then they talked about a few new Xbox Live features, the ability to play your own music, use the Cortana digital assistant and a tournament system called Arena.
Next up they had Minecraft, with a live gameplay demo. Just in case anyone doesn't know what Minecraft is by this point.
Next followed the mandatory indie montage, followed by an on stage demo of We Happy Few. Which looks pretty good.
Next up CD Projeck Red appeared to confirm the existence of the standalone Gwent game, which excites me greatly.
Tekken 7 then got a long segment showing a fight intro and a live fight between two on stage players.
Following this is Dead Rising 4, which everyone knows all about because it leaked as well. All the leaks look correct, and the game looks okay.
Scalebound, from Platinum games is up next, with a rather lackluster gameplay demo.
https://www.youtube.com/watch?v=D-ZVMU_KA-M
Sea of Thieves from Rare appears with a long frozen trailer, followed by a gameplay trailer that worryingly shows the game being incredibly dependent on online group play.
A cinematic CGI trailer for State of Decay follows.
The final game of the show is Halo Wars 2, which will hopefully be as good as the first Halo Wars. A beta for the game starts today.
The final part of the show was the reveal of Project Scorpio, which was also leaked. The leaks around it were correct, with it supposedly performing at 6 TeraFlops. Though not an awful lot was mentioned. The release window is Holiday 2017. It will be interesting to see how Sony respond with the PS4 Neo.