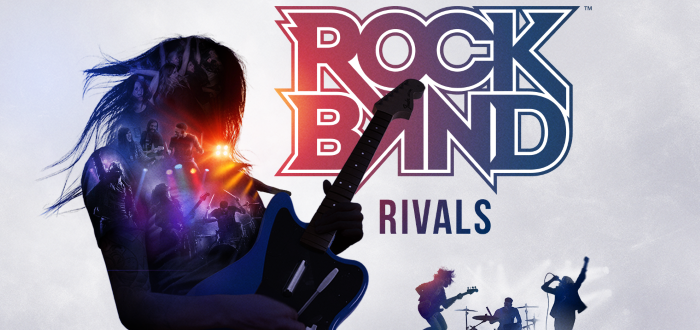 Harmonix Announce Rock Band Rivals and New Accessories
The guys over at Harmonix announced news about their expansion to Rock Band 4, called Rock Band Rivals.
"With Rock Band Rivals, the Rock Band team has been flexing their creative muscles to produce something truly unique. For the launch of the expansion, we're going to be bringing you brand new features that have never been seen in Rock Band before."
Controllers and Gear
Also announced by the developers is their newest guitar peripheral for the franchise – a smooth, ultra-marine blue Fender® Jaguar Guitar Controller from PDP. Performance Designed Products is the new accessories partner for Rock Band 4).
The Fender Jaguar Guitar Controller comes with all the basics you'd expect: upper frets for classic gameplay, and solo frets for the daring shredders out there. It's got a highly sensitive tilt sensor for perfect Overdrive deployment. It also has improved strum bar for increased precision at high speeds and is foldable.
Two more accessories were also announced including a charger dock for the new Fender Jaguar and a Rock Band 4 Wired Legacy Adapter for Xbox One. The Legacy adapter is licensed by Microsoft and is exclusively compatible with Rock Band 4 and these specific legacy controllers: Rock Band 3 Midi PRO-Adapter for Xbox 360, ION Drum Rocker for Xbox 360 Wired legacy Rock Band peripherals.
Although it states that the adapter is still in development Harmonix and PDP are working together to achieve compatibility across the line.