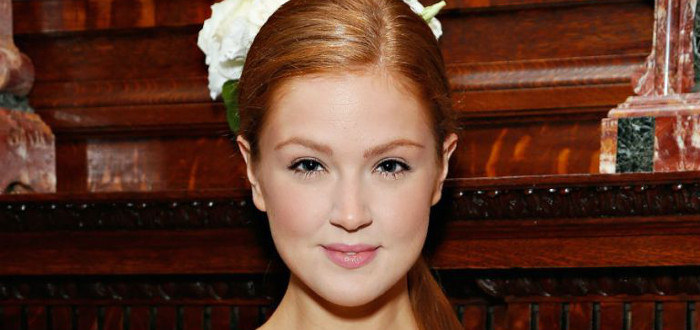 Gotham Season 3 Adds New Poison Ivy
Gotham has added another new cast member for season three – Maggie Geha will be replacing Clare Foley as the villain Poison Ivy. Clare portrayed the character of Ivy Pepper for the first two seasons of the Batman prequel show.
The recasting of the character comes after an updated description for the character was released documenting the transformation the character would go through:
"Following an encounter with a monster from Indian Hill, Ivy Pepper finds herself reborn, and one step closer to the DC villain she is destined to become: Poison Ivy. Now a 19-year-old woman who's harnessed the full power of her charms, she sets her sights on Bruce Wayne."
It appears the future Dark Knight will have some womanly wiles to contend with in the upcoming season. As we know, Gotham is the development of Jim Gordon and the story of a young Bruce Wayne growing to become Batman. Season two focused heavily on the villains, and season three looks set to be darker again with a set of Prof. Hugo Strange's experiments now on the loose.
Maggie joins Jamie Chung as a new cast member this season. Jamie was recently cast as reporter Valerie Vale, aunt to the character of Vicki Vale from the 1989 film Batman.
Gotham returns to FOX on September 19, 2016.