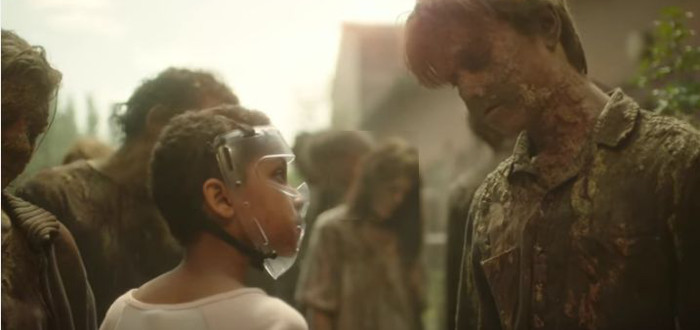 The Girl With All The Gifts Just Wants To Live In First Trailer
The first trailer for zombie film The Girl With All The Gifts has been released, showing a slightly different perspective on the zombie apocalypse.
Directed by Colm McCarthy, the movie is set in a near future in which a fungal infection has turned much of the human race into mindless "hungries". A small group of children in a rural military base in England have been found to be immune to the infection. One such child, Melanie, becomes what may be the sole hope for the human race's continued survival.
Check it out:
Based on the novel of the same name by M.R. Carey, the premise The Girl With All Gifts should be very familiar to fans of the video game The Last of Us. That said, if this film can leave viewers with the same kind of experience as that game did, the similarities will be no bad thing. The raw feel of the trailer and the emphasis on character drama rather than lavish special effects indicate this could be something quite special, akin to previous British zombie classic 28 Days Later.
Starring Sennia Nanua, Gemma Arterton, Glenn Close and Paddy Considine, The Girl With All The Gifts is due in cinemas sometime soon.