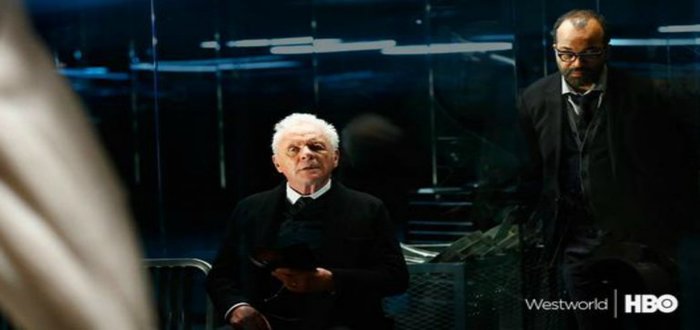 Words by Noel Gleeson 
I was one of the may who facepalmed when I learned that Cowboys and Aliens was a thing, so it's understandable that some may wonder why I might get so excited about cowboys and robots. This is in no small part due to the critically acclaimed 1973 film, Westworld, written and directed by Michael Crichton (perhaps best known for Jurassic Park).
It was announced in 2013 that HBO had ordered a pilot for a television series based on the movie. Three years we've waited, but it's almost here. Both the movie and the series takes place in a fictional amusement park populated by sophisticated AIs. While the setting is the same, the stories appear to be quite separate. Where the movie was about the robots malfunctioning and killing the human visitors, the TV series looks set to focus more on the AIs and their human programmers/creators.
Detail is light on the ground, but we do know that many of the robots are unaware that they are not human, and that a mysterious 'Man in Black' is causing trouble in Westworld. Mostly by killing.
The first footage of the show was debuted at the recent ATX Television Festival, and was reportedly received very well. It was apparently quite visceral and hopped repeatedly between the habitants of Westworld and their human controllers underneath.
Jonathan Nolan and Lisa Joy are at the helm, and with Anthony Hopkins, Thandie Newton, and Jeffrey Wright all starring, the show seems destined for success.
It sounds like The Truman Show x Channel 4's Humans x gritty westerns. What do you think of it? Will you watch it? Let us know in the comments!