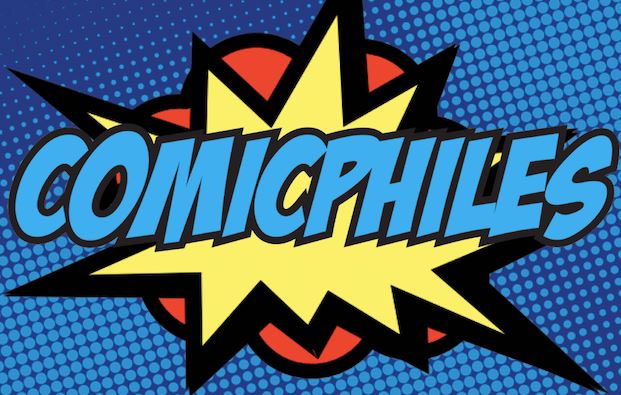 Comicphiles – President Scarecrow Girls
With DC's Rebirth and Marvel's Civil War II crowding the shelves at the comic store, there's plenty to choose from for anyone interested in getting into comics. However, I wanted to try something different this week away from the bigger series, so here's three titles from Image and Marvel.
Vote Loki #1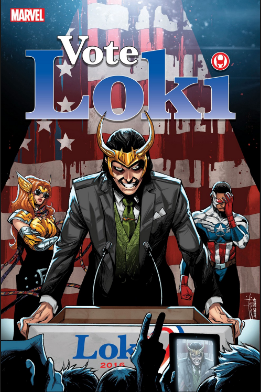 This title is pretty much exactly what it says on the tin. Vote Loki? Don't mind if I do! The series starts from the point of view of a young girl living in a working class neighbourhood of a big city and witnesses corruption, which seems to be the jumping off point to her becoming a journalist.
Years later, she's covering the presidential election and ends up face to face with none other than the God of Lies himself. Loki somehow manages to convince the country that he can lie to you better than the other candidates and you're going to love it. You gotta respect the honesty!
Overall, the comic was surprisingly insightful and, what with the current political circus going on in America right now, particularly amusing. The art isn't really my cup of tea but the story is good and I will certainly be picking up #2. I know one thing anyway – I'd vote for Loki over Trump any day!
Rumble #1 
This is pretty much as polar opposite to Vote Loki as you can get. The comic features a Scarecrow Warrior God as the main… villain? Hero? We don't quite know yet. Anyway, he walks into a bar (this is not a joke, I promise) and proceeds to wreck the place.
The comic is a modern day action and adventure fantasy thriller where you'll see plenty of rundown bars, undead kitty cats and psycho skinheads as well as giant mummies and a scared little dude who ends up in a totally different world than the one he thought he lived in.
The art is quite nice in a chaotic kind of way, with great shades of yellow, blue and green so the scenes really stand out. It kind of reminds me of Mythic by John McCrea, both in terms of the art and the tone so if you're familiar with that title then this will feel like hanging with an old friend. I'll pick up #2 for sure (and you should too!).
Paper Girls #1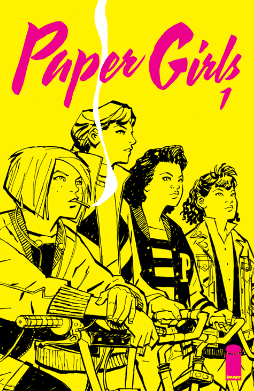 I first saw this comic on sale at the Invasion convention in Dublin last year but I decided not to pick it up (mainly because I'd already spent money on things I definitely didn't need). I saw it while browsing Image's app so figured it was time to see what the fuss was about. It's written by Brian K. Vaughan (Saga) so it's bound to be great, right?
This is a kind of coming of age tale with serious Stand By Me vibes and great art with plenty of expression from the talents of Cliff Chiang (Wonder Woman). The story is about four 12 year old newspaper delivery girls who uncover the most important story of all time in the early hours of Halloween in 1988.
It's mysterious, it's got adventure and some witty cool-girl dialogue that feels like it's straight out of The Breakfast Club. If you're a fan of 80s mystery and snarky characters, you're going to love it.
What have you been reading? Let us know in the comments!