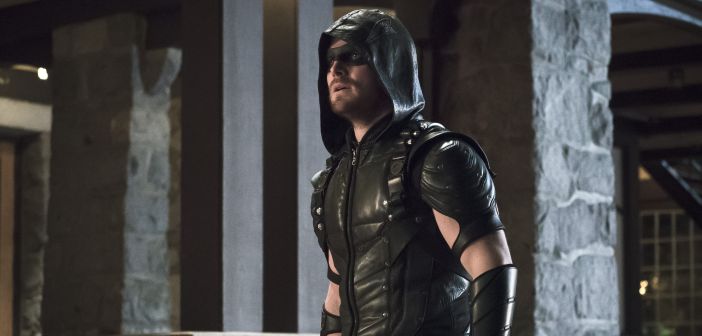 Arrow To Feature "Most Vicious" Fight In TV History
During a Facebook live chat on June 22, Arrow actor, Stephen Amell answered fans questions and teased details on the show's upcoming season.
Amell revealed he read the script for season five's opening episode. He spoke to Arrow fight co-ordinator and the episode's director James Bamford. They concluded the episodes would feature high levels of violence, with Amell saying it "has the opportunity for us to have the most vicious, violent one-shot, which is when there is no cut, in the history of network television."
Amell hinted further this brutal season opening could set the tone for the rest of the episodes. "If [the premiere] is any indication, Arrow is going to be mean this year and that's really exciting."
The actor insisted he do the stunts for the scene himself.
New Arrow Threads!
He also revealed we will see a new version of the Green Arrow's suit, calling it a "slightly modified version" of the suit seen in the previous season.
Season five will see the return of a character previously seen who will impact Oliver Queen in unknown ways.  The character is someone we "haven't seen in two full seasons." According to ScreenCrush, Colton Haynes is reportedly returning to the show as Roy Harper. Echo Kellum has also been added as a series regular with his character Curtis Holt, who was shown to have a big role with Team Arrow in the closing episodes of season four.
Arrow will return to The CW for season 5 on October 5.
Doing a little of this, a little of that. If you see me holding a camera, run!