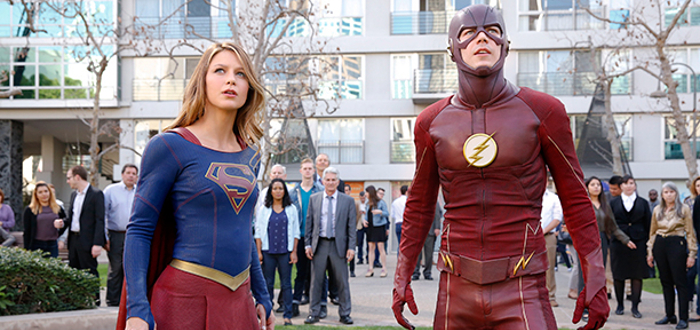 Supergirl Renewed For Second Season In Move To The CW
Melissa Benoist will be returning to her cape and boots as Supergirl has been given a second season, as well as a network shift over to The CW.
There were concerns that the show wouldn't get renewed as ratings weren't the best for a CBS series, and reports state that CBS weren't going to renew at first. However, they didn't need to as Supergirl's numbers were very successful by The CW's standards, so they opted to take over the show. Production has been moved from LA to Vancouver in order to save costs on what is believed to have been a pricey investment for the network.
Kara will join Arrow and The Flash, the latter whom she's already cross over with, on The CW's growing DC roster that also currently includes DC's Legends of Tomorrow. The show will continue to be overseen by Greg Belanti, who's also in charge of this entire DC TV slate as it continues to grow and expand. This means we can expect more crossovers and likely more creative liberties in the storytelling with a more manageable status quo to be obtained.
Expect Supergirl to return sometime in September!