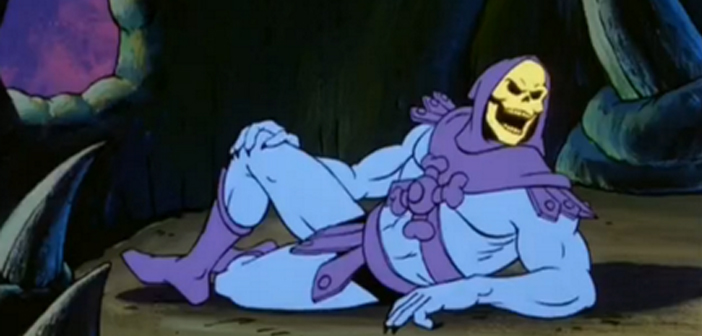 Skeletor's Best Insults – The Shade Of It All
Before I even knew what shade was and how to throw it at people, friends and enemies alike, there was one force in my young life guiding me without me even knowing it!
No, not my mother, although she curses like a sailor! No, not RuPaul, I didn't even know what a drag queen was let alone how to not get hit by their shadiness! No I'm talking about Skeletor, arch-nemesis to He-Man, evil villain and most important of all – the shadiest b*tch on the planet of Eternia.
To show you how much shade this bag of nasty bones has, one YouTuber gathered his best quips, cuts and gags in one video!
To quote Latrice Royale; the shade of it all!
Editor-in-Chief, part-time super villain and hoarder of cats. If you can't find me writing, I'm probably in the kitchen!