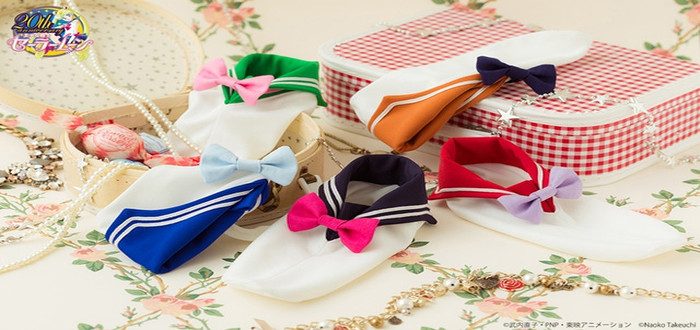 Sailor Moon Collaboration Socks Revealed
Sailor Moon fans everywhere will need this new addition to their wardrobes. The official online store for Bandai, Premium Bandai began accepting pre orders for the new five types of collaboration socks which have been inspired by the Sailor Moon franchise.
The socks are based on the inner senshi matching the colours to their Sailor Senshi uniforms, Navy for Sailor Moon, Blue for Mercury, Green for Jupiter, Red for Mars and Orange for Venus which are set for release in September 2016.
The socks have been produced by Japanese footwear brand Erimaki Sox and have a detachable ribbon. Each pair of socks will set you back around 6,246 yen (about €51) and pre-orders will be open until June 23.