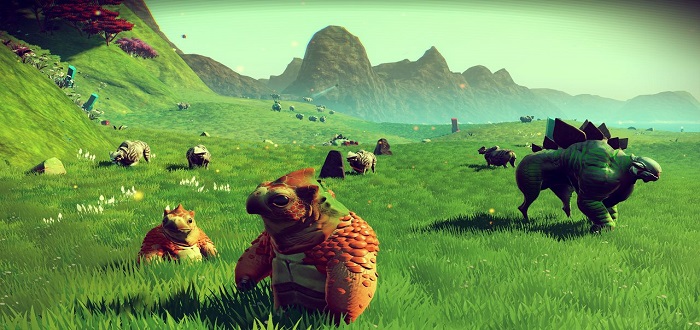 One of the most talked about games in recent memory would have to be the colossal sci-fi open world that is No Man's Sky. It has been at every E3 press conference for the past few years, has had multiple "controversies" over its price tag and generally either people over hyping the hell of it or people thinking it is too ambitious for a small indie team like Hello Games. The answers to countless demos and trailers was to finally be revealed on June 21, but no longer, as No Man's Sky has been delayed until August 10.
This news came to us from the Playstation Blog, where Sean Murray(Hello Games Founder) discussed why the change to the release had to be made.
"as we approached our final deadlines, we realized that some key moments needed extra polish to bring them up to our standards. I have had to make the tough choice to delay the game for a few weeks to allow us to deliver something special. And despite all of that, development is genuinely going well. This is the hardest working, most talented team I've ever worked with, and I'm so proud of what we're doing. For all our sakes though, we get one shot to make this game and we can't mess it up."
This delay isn't surprising, in fact with the high influx of large AAA games like Overwatch and DOOM being released every week now, it makes more sense from a marketing standpoint to push the game back. A delay by a few weeks is nowhere near as big of an issue than releasing a broken product and taking that much time to fix it.
No Man's Sky will release August 10 for PS4 and PC.
Are you excited for No Man's Sky? Let us know what you think of the news in the comments.