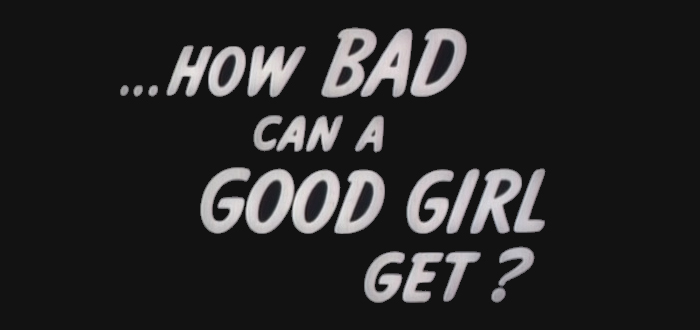 Music Monday: Bad B*tch
Lately work's got me down and I know a lot of people are stuck with finals and school work, but we can't ever let ourselves forget we're bad friggin' b*tches. I've been pumping these tunes non-stop to help with the workload (okay, I've actually been listening to Rihanna's 'Anti' album on loop, but I couldn't just put her whole album on here, now could I?).
Rihanna – 'Needed Me'
Since Riri's my main gal right now, thought I'd start this off with her. This song embraces so much of what it's like to not be in a relationship and being okay with that, and maybe not even wanting one. Sometimes we get caught up in trying to find happiness through other people, but we've got to find it for ourselves. Although kinda sucks for the guy who fell for her.
Brooke Candy – 'Opulence'
If you don't know Brooke Candy then STOP what you're doing and go binge-listen (is that a thing?) to her songs. She is amazing and the embodiment of kick-ass-ness (I'm all creative today, aren't I?). She's all about embracing who you are and doesn't take shit from no-one.
Kim Chi, Lucian Piane – 'Fat, Fem & Asian'
So I'm not exactly sure who sings this song. It was written/ produced by Lucian Piane, but Kim Chi gets all the glory, though she's just lip syncing. No matter, my precious baby Kim Chi deserves all the spotlight. If you've watched season 8, I'm sure your heart was wrenched every time Kim didn't think she was good enough and didn't believe in herself. In the end, she owned up to who she was and embraced the fact that she is SICKENING.
CL – 'The Baddest Female'
Arguably the most bad ass chick in K-pop, this is CL's first solo single that she released in 2013. I absolutely love 2NE1, but thought I'd feature CL in this list because she's super deserving of the title. She's also the only Korean pop star to venture to the land of the free and the brave and try a career there.
Nicki Minaj – 'Anaconda'
Roll your eyes and scoff all you want, this is my list, and I love Nicki. I also especially love this video. If your butt did what hers does, look me in the eyes and TELL ME YOU WOULDN'T BE DOING THAT 24/7! It's got a life of its own, man. This song is all about celebrating big butts, and you know that's always a good thing.
Tokyo Vanity – 'That's My Best Friend'
Now I don't know much about Tokyo Vanity other than she's made Vine and Instagram fame for herself, but damn girl sure knows how to be a good friend. Being a bad b*tch is about empowering your fellow b*tches. It's not about cattiness and trying to one-up each other, it's about supporting each other and letting your friends know just how awesome they are. I don't know about you, but I wish she was my friend.
I find these songs are best enjoyed cranked up on your sound system, while home alone, just twerking in your socks and undies. Or get your friends to join in. Ain't no party like a twerking party!