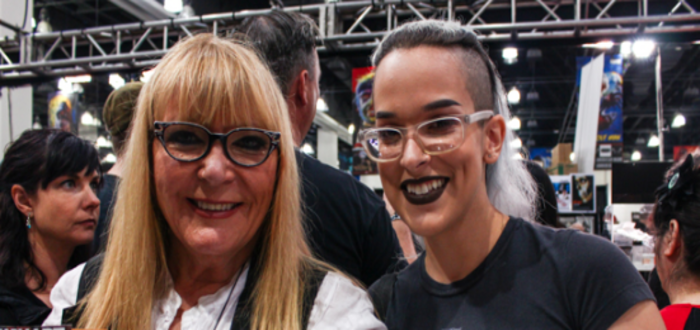 Monsterpalooza 2016 – Review
Once again, fiends and ghouls of all shapes, sizes, and ages were reunited under one roof. Monsterpalooza is back at it with their 8th convention, this time with a new location. Over the years, the convention grew so much they were left with no other option but to relocate. I spoke to some long time con-goers who were afraid this year's hall would be too big for the event and it would feel empty, but everyone's fears were gone quite quickly as the crowds were drawn in. There were over 250 vendors and a list of over 50 guests that would make any horror buff lose their cool. Needless to say, I was in my element.
The layout of the convention hall worked really well, too, since you passed by the museum and the guests on your way to the vendors. Naturally, my first stop was the museum. It's impossible not to sneak inside when you catch a glimpse of what awaits by the door. The museum was a great mix of replicas, screen-used items, and original creations, including an array of Bride of Frankenstein heads each created by a different artist and having its own individual twist to the theme.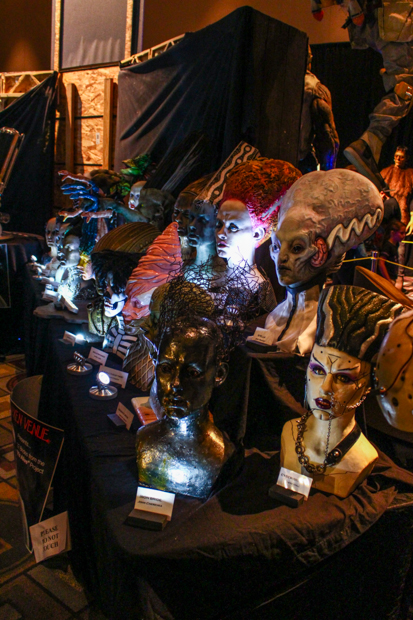 Making your way past the guest tables, it's hard not to get starstruck, but all the guests were super friendly and all smiles, even if you were just passing by. For all the makeup enthusiasts, there were plenty of big names to swoon over within the trade hall, doing makeup application demonstrations or just hanging around! (I met Ve Neil by pure luck while grabbing some supplies at the PPI booth!)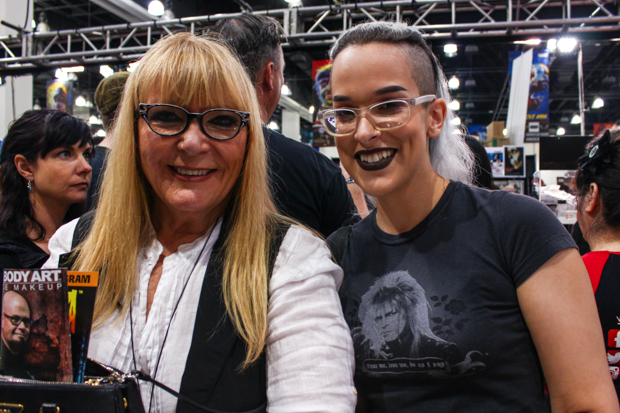 As a first-timer, I didn't know what to expect really, apart from awesome monster makeup and monster guests. I mean, that's all any horror fan could ever hope for, right?! As I walked along the isles, I saw booth upon booth of incredible art. Sure, there were some apparel brands selling swag here and there, but the vast majority of the trade hall was made up of passionate and absurdly talented artists. Most of them sold busts and sculptures and you could either buy a raw resin version, or a painted piece. I never realized there was such a market for these, but they got swiped up quite quickly by the visiting crowd.
The best part of having the offer of an unpainted piece is you can take someone's creation and add your own spin to it. That's a big part of the prosthetic makeup and monster-making community. A lot of it is a collaboration for an epic final result. It's the essence of art and creation at work, but I digress.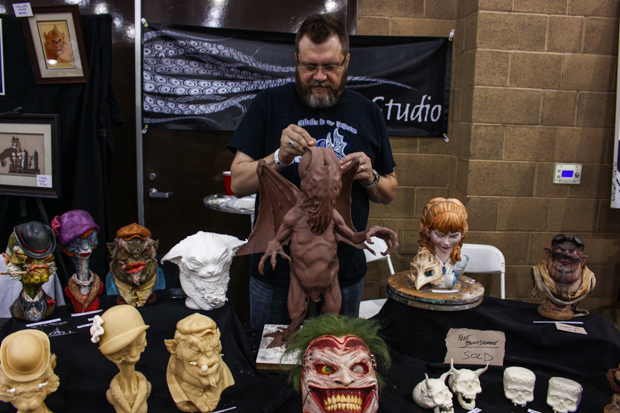 If you ever got bored (quite impossible) of walking around the trade hall, you could always pop into one of the many panels or live demonstrations happening throughout the weekend. The subjects were varied and discussed everything from the works of H.P. Lovecraft to animatronic creatures used in theme parks. The PPI booth was definitely one of the main attractions for makeup lovers and had some of the top names in the industry doing live prosthetic applications all weekend. The general feel of the convention was that of a bunch of creative minds having a place and an outlet to share their mutual love for making creatures come to life. It was really amazing.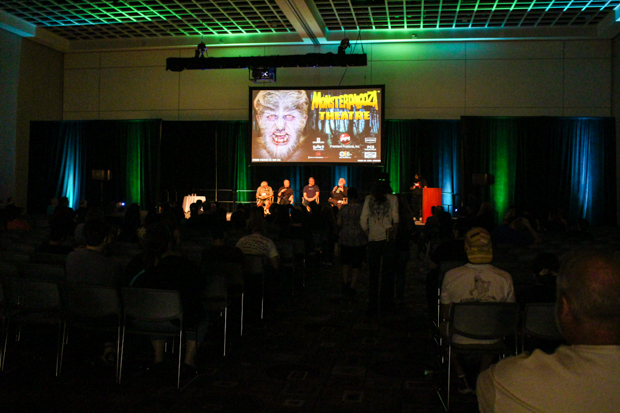 The event is so awesome that there were visitors from the likes of J.J. Abrams and Dick Van Dyke who showed up unexpectedly just to enjoy the show! If that's not an indicator of the quality of the convention, I don't know what is!
Check out the gallery bellow for more monster goodness: