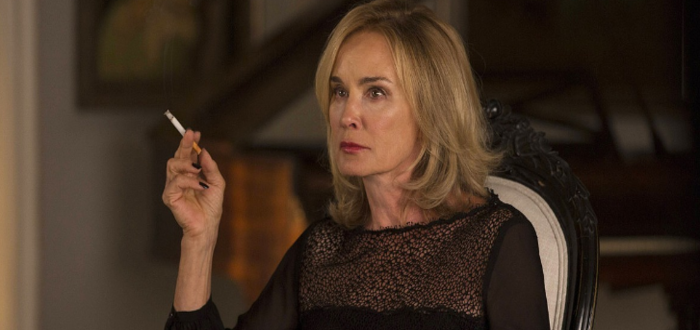 As big fans of American Horror Story, sassy queens and talented actresses here at The Arcade, we're completely sickened to hear confirmation that Jessica Lange will not be returning to American Horror Story. Ever. Get out your hankies, people!
She didn't return for the latest series, Hotel, because she was committed to a Broadway play and she has now said that four seasons of the critically acclaimed show was "plenty".
Speaking on her departure to Charlie Rose, she said,"I had four years with that, four seasons, and each year was a marvellous character. Everything changed from one year to another which made it very interesting to me." So although Lange enjoyed the role immensely, she said that some things just come to their natural end.
The news is a shock, however, as one of he
She played Constance Langdon in season 1's Murder House, Sister Jude in the terrifying Asylum, Fiona Goode in Coven and Elsa Mars in Freak Show.
American Horror Story Season 6 will debut next autumn.