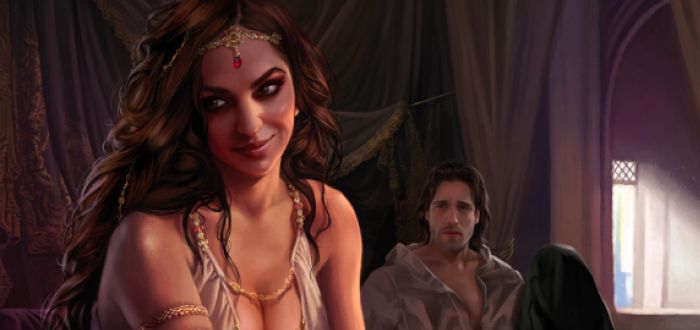 From the great bounty that is A Song of Ice and Fire, George R.R. Martin has thrown us starving fans another rare bone, releasing a new chapter on georgerrmartin.com from his long awaited tome The Winds of Winter. The chapter is from the point of view of Arianne Martell, eldest daughter and heir of Doran Martell, though it doesn't contain anything ground-breaking.
For Game of Thrones viewers who are looking to dive into the novels, this is certainly not the place to start, as Arianne was cut from the show, her characteristics seemingly merged into the character of Ellaria Sand.
This is actually a chapter that Martin has read previously at conventions he attended, but has never been released to the general public.This timely release is likely to remind readers that the books will remain significantly different from the show, in particular the Dorne storyline, which has travelled far from its source material.
Unfortunately for us, Martin was resoloute that this chapter meant he was nowhere near finishing the books. "And no, just to spike any bullsh*t rumours, changing the sample chapter does not mean I am done" he added on his blog.
The last book in the series, A Dance with Dragons, was released in 2011 and it seems there is no end to our wait anytime soon. So instead place your hand on this copy of A Game of Thrones and repeat after me: Night gathers, and now my watch begins.
Have you read this new chapter? If so, please let us know your thoughts in the comments below.
– Words by Brandon Collins