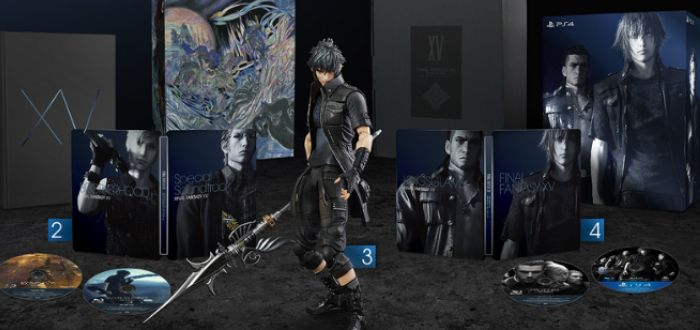 Dismayed you didn't get the chance to pre-order your Ultimate Collection edition of Final Fantasy XV before it sold out? Well worry no more because Square Enix have just unveiled they will be producing 10,000 more special editions for FF Fanatics to snap up.
An update on their official blog unveiled that they have been able to produce the additional units which are now being sold worldwide, bringing the total amount released to 40,000. Square unfortunately cannot guarantee that these new collections will be able reach consumers on launch day, but guarantees that they are "trying [their] absolute hardest to get them to fans in time".
The Ultimate Collection will put you back €269.99 but comes with a plethora of collectables and in-game content, including a figure of the game's protagonist, Noctis, and an original anime film based on the game. Final Fantasy XV.
Final Fantasy XV will be released on PS4 and Xbox One on September 30, so ensure your family is aware that you'll be missing for several hundred hours, kupo!
-Words by Brandon Collins