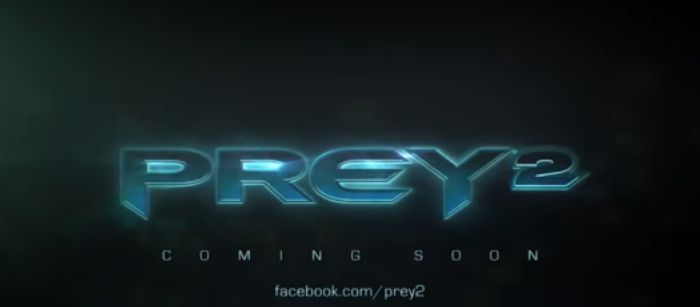 Are you a fan of the original Prey? Did you have to watch and suffer as its sequel went through various circles of development hell before it was finally wiped from schedules? Well, you may be in for a treat at the upcoming E3 presentations as Bethesda have recently registered domain names for Prey 2, along with a second sequel Prey 3.
For anyone not familiar with the story of Prey, it was originally released in 2006 to massive critical acclaim and decent enough sales. Shortly after its release the development of a sequel was announced by 3D Realms. Things seemed to be ticking along well and the studio were optimistic about the series, but soon enough, the project seemed to lose steam. Very little was heard about the project until Bethesda purchased the rights to it in 2009 and began working in conjunction with Human Head.
In 2011 a new trailer was released and Prey 2 was generating hype once again, but for years there was nothing but radio silence. In 2014, Bethesda released a statement that they were cancelling the game because they weren't happy with the direction it was taking. Pete Hines' confirmation message was "it was a game we believed in, but we never felt that it got to where it needed to be – we never saw a path to success if we finished it. It wasn't up to our quality standard, and we decided to cancel it. It's no longer in development. That wasn't an easy decision, but it's one that won't surprise many folks given that we hadn't been talking about it. Human Head Studios is no longer working on it. It's a franchise we still believe we can do something with — we just need to see what that something is."
The end of Hines' message stated that it was still a project they believed in, and there have been plenty of unconfirmed rumours in the last year that Arkane Studios, the people behind Dishonored, had been handed the task. It seems that those rumours may now have some substance to them, but with Human Head removed from the project it's likely that the new game we get will be very different from the original 2011 trailer.
Are you still interested in a Prey 2 release, or do you think the ship has sailed on it?