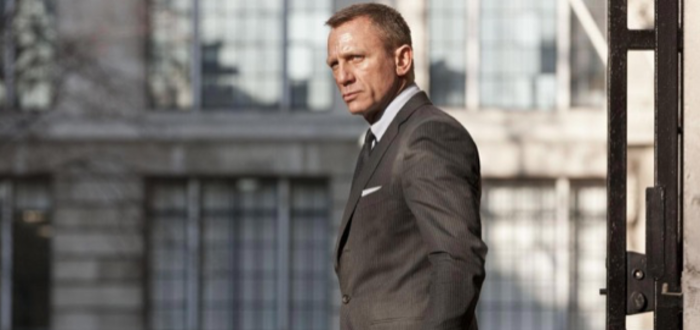 Words by Nioclas Mac Gearailt 
Daniel Craig has been pretty vocal about his opinion of James Bond. Four days after finishing the shoot for the latest instalment, Spectre, Craig said that "the Bond bank is dry" and that he'd rather slash his wrists than imagine doing another. 
You could put this attitude down to the intensity of the eight months that it took to shoot Spectre, but apparently it's fully time for him to move on from the character. According to a source that spoke to the Daily Mail: "Daniel is done – pure and simple." 
This year marks a decade since the release of Casino Royale, Craig's debut outing as Bond. Since then, he's been in Quantum of Solace, Skyfall, and 2015's Spectre. Three of Craig's Bond movies are in the top ten highest grossing Bond films ever, and Skyfall took in over one billion dollars. He is the highest paid actor to play the role, but it looks like no amount of money can get him to return a fifth time. He allegedly turned down a £68 million offer to be in two more films. 
A source in the LA film world said, 
"He had told people after shooting that this would be his final outing, but the film company still felt he could come around after Spectre if he was offered a money deal." Apparently not. Even before Spectre was released, the actor said that James Bond was sad and lonely. 
Empty Bond Bank. Sad and lonely. Declined massive paycheck. That's that so. 
Also, can we all pass on this blessing for the next Bond, whoever they may be: Don't be shit. 
What do you think? Are you happy enough to see Craig pass on the role? Who do you think would make a great Bond? Let us know in the comments!