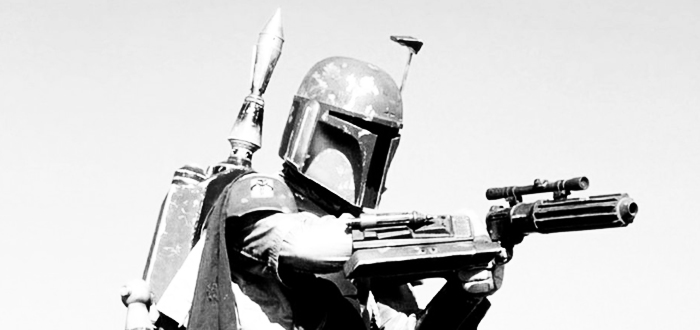 It's the eternal struggle of any original trilogy fan that someone as cool as Boba Fett croaked so quickly. However, according to former Lucasfilm fan relation officer, Craig Miller, our tight-lipped bounty hunter was originally intended for a much larger part!
In an interview with Inverse, Miller explained that Star Wars was intended to extend to Episodes 7, 8 and 9. These instalments would be structured around Luke confronting Darth Vader and the Emperor, whereas the conclusion of episode 6 would be structured around the Han Solo-Boba Fett dynamic.
This, according to Miller, was the reason for Boba Fett's appearance in the now infamous Star Wars Holiday Special. Unfortunately, this arc was scrapped along with, apparently, Boba Fett's jetpack as he fell into the mouth of the Sarlaac.