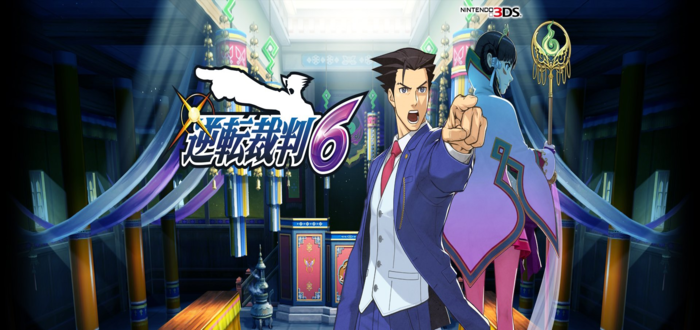 Ace Attorney 6 Trailer Reveals Ema Skye And Leifa Padma Kurain
As if Ace Attorney fans were not excited enough for the newest instalment of the Ace Attorney game franchise. The wait softened slightly by the release of the very entertaining anime series of the same name. We are excited to share that CAPCOM have streamed a short advertisement for the Ace Attorney 6 Nintendo 3DS game.
Hōsuke Odoroki (Apollo Justice): What's so awesome about Ace Attorney 6?
Akane Hōzuki (Ema Skye): Forensic investigation, of course!
Leifa Padma Kurain: Wait a moment! It is the power of spirit mediums!
Ryūichi Naruhodo (Phoenix Wright): Pushy, isn't she?
Narrator: Find the turnabout innocence in a law-breaking court. Ace Attorney 6.
Leifa Padma Kurain: Make haste.
The game is once again split with Phoenix's story set in the Kurain Kingdom and Apollo's set in Japan but fans of the Dual Destinies game will be happy to hear the Mood Matrix will be making a comeback in the newest instalment.
Although there is no release date for the Ace Attorney 6 in the West (but it has been confirmed in development) the game is set to release in Japan on June 9.