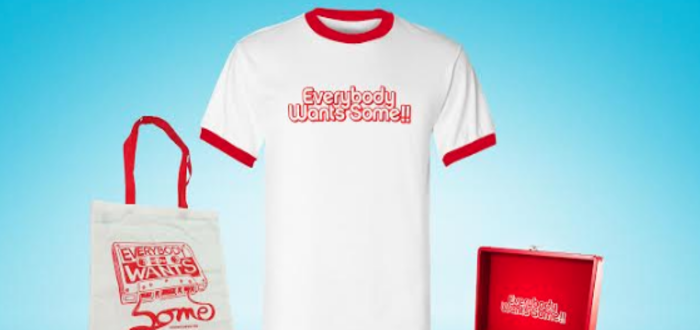 COMPETITION! Win Fantastic 'Everybody Wants Some' Merchandise
To win an awesome merch pack from the upcoming film, Everybody Wants Some, all you have to do is head on over to our Facebook page and follow the instructions.
The prize includes a t-shirt, tote bag, baseball cap, bottle opener and a retro record player (which we wish we could snag for ourselves!)
Following Boyhood, acclaimed director Richard Linklater for what has been described as the 'spiritual sequel' to his 1993 hit Dazed and Confused.
The synopsis is as follows:
Set in the world of 1980s college life, Everybody Wants Some!! follows a freshman's first weekend at the Southeast Texas State University. Experiencing a fraternity-like lifestyle with his hard partying teammates, they quickly learn to navigate their way through the freedom and responsibilities of unsupervised adulthood. Get ready for the best weekend ever!
Everybody Wants Some releases May 13th.