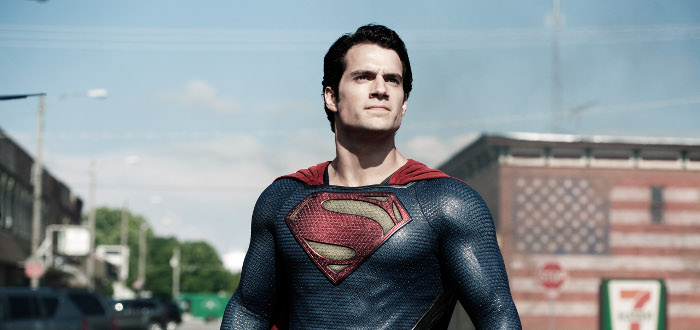 Zack Snyder Says A New Superman Movie "Would Be Fun"
It's well-known at this stage that Batman V Superman: Dawn of Justice was a last minute change from doing a direct sequel to Man of Steel 2. Literally, minutes before announcement, the decision to turn the second Superman solo film was changed to make it a team effort for DC's cinematic universe. Ever since then, though, that second standalone Superman movie has never found a new place in DC and Warner Bros' lineup of films.
It's something director Zack Snyder, producer Charles Roven and current Superman actor Henry Cavill are aware of and keen to get back. In an interview with IGN, they discussed the idea of another Superman solo movie, pointing out there's nothing solid there for one yet.
Snyder is very enthusiastic about the idea, stating: "I think if we could get a good script, it'd be great to have a standalone Superman movie."
"I do believe it depends upon the success of this movie. If this goes well, then we can start negotiating with Warner Bros. to develop a standalone Superman," Cavill added. "But they've got their plans set out for other stuff and Justice Leagues and various other movies, so it's about finding the time really."

Obviously, with such a packed schedule – two movies every year through 2019 – the problem is where to put a new Superman solo story. Roven shed some light on that. "We're in the process of looking at that," He explained. "but we don't have it on the schedule at the moment because we're quite busy with the movies we have scheduled."
The long and short of it is "we'll get around to it", but that's neither surprising nor a bad thing. The DCCU is now two movies in, with another two finished filming to release over the next 12 months, so it's very early days. Expansion should be slow and methodical to really get the most out of the ideas as well as make sure not to repeat the current troubles of Batman V Superman. Despite a stellar opening weekend, Dawn of Justice continues to drop off heavily, with concerns growing over what its overall value will end up being. A new solo picture for the man of steel, directed by Zack Snyder, probably won't instill much hope right now, not until we see what he makes of Justice League Part 1, due out next year.
In the meantime, Batman V Superman: Dawn of Justice is in cinemas now.