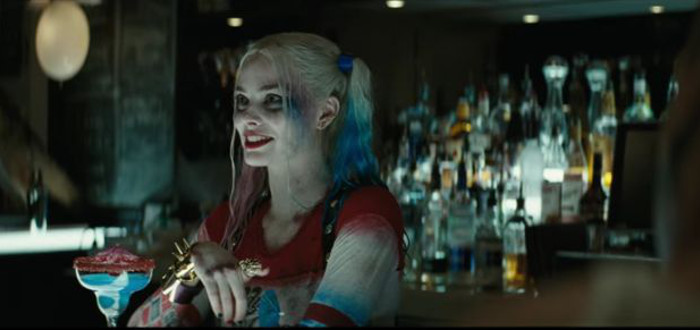 Suicide Squad Does The Ballroom Blitz In New Trailer
A new Suicide Squad trailer premiered with the MTV Awards last night, this one set to 'The Ballroom Blitz' by Sweet.
The new footage has a welcome amount of characterization for the squad, including Jay Hernanadez's El Diablo and Margot Robbie's Harley Quinn. There's a little bit more comedy and a taste of some more the dialogue between the entire group in what looks like a bar-scene made for exposition and building the group's connection to each other.
Check it out below:
What's really interesting is the scene at the start, which says more or less outright that the Suicide Squad are meant to be a contingency plan in case Superman goes rogue. It's a piece of world-building that goes with a lot of the thematic juice of Batman V Superman: Dawn of Justice – again, everyone's against Superman post-Man of Steel.
Suicide Squad hasn't had the best luck with trailers in the sense that each teaser has sold a different movie. This one has a good mix of what's come before, so it feels more representative of what the movie may end up being. Perhaps those reshoots really did help to bulk up the mix? According to David Ayer, at least, they weren't just for more comedy:
#SuicideSquad "reshoots for humor" is silly. When a studio loves your movie and asks what else you want, go for it! #ThanksWB #moreaction

— David Ayer (@DavidAyerMovies) April 11, 2016
Suicide Squad, directed by David Ayer, is in cinemas August 5, 2016.