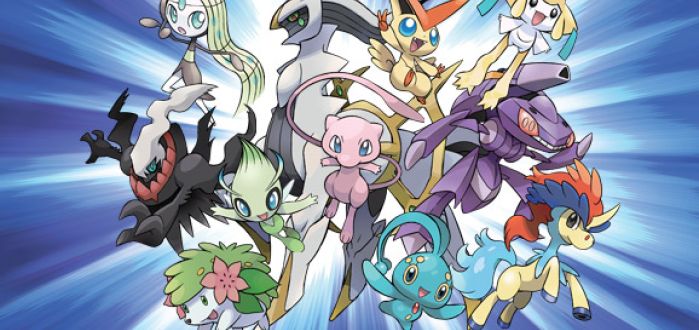 It's very rare that we see Pokemon distributions hit Irish shores. So Irish Pokemon fans tend to rely on Nintendo Network to receive their Mythical Pokemon Distributions via internet.
We've compiled a handy list of when you can expect to see the various mythical Pokemon appearing. So be sure to bookmark this page so you can check back every month to see what Pokemon you'll receive.
Monthly Distributions:
Jirachi is available in APRIL on the Nintendo Network,
Darkrai in May at Gamestop (Ireland may not receive this event)
Manaphy in JUNE via Nintendo Network,
Shaymin in JULY via Nintendo Network,
Arceus in August via Gamestop,(Ireland may not receive this event)
Victini in SEPTEMBER via Nintendo Network,
Keldeo in OCTOBER via Nintendo Network,
Genesect in November at Gamespot (US) (Ireland may not receive this event)
Meloetta in DECEMBER via Nintendo Network
OTHER EVENTS:
APRIL : Legendary Bird Distribution – SMYTHS TOYS – Moltres, Zapdos and Artucno. – (March 22 – April 11)
ONGOING :
Regi Trio – Regirock, Regice, Registeel –  Pokemon Bank Distribution – Available until October 31.