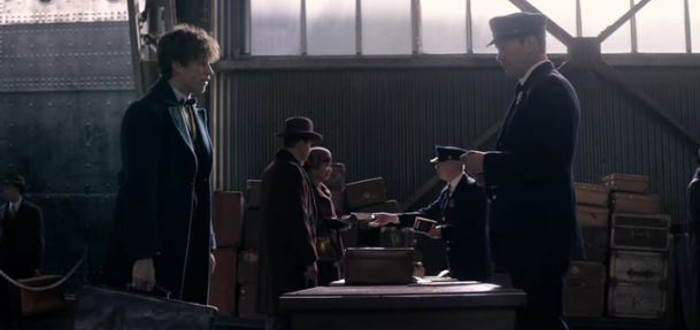 New Fantastic Beasts And Where To Find Them Trailer Promises A New Era
The second Fantastic Beasts And Where To Find Them trailer has been released, inviting us to explore a new era of wizarding!
The film, a spinoff based on a Hogwarts textbook from the main series of Harry Potter books, follows Next Scamander as he works to recapture a bunch of several titular fantastic beasts he accidentally lets loose in 1920s New York. The trailer shows little in the way of beasts themselves, but we do get that Harry Potter movie theme which is just fine!
Colin Farrell's Percval Graves can be seen properly for the first time, he's the auror tasked with hunting down and arresting Eddie Redmayne's Scamander. The real star of the trailer is the depiction of magic, with the big backdrops and little spells that made Harry Potter so charming on the big screen returning here.
Fantastic Beasts And Where To Find them opens in cinemas November 18.