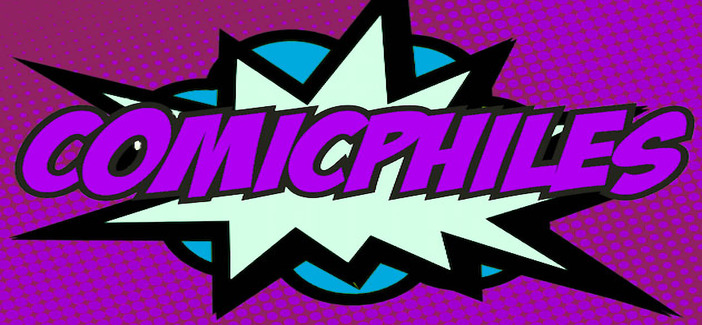 Mockingbird, Black Widow, Black Panther – Comicphiles
Hey guys, and welcome back to another edition of Comicphiles. Your bi-weekly dose of those glorious #1s you should be grabbing and avoiding. This week we've got 3 very different issues. Mockingbird, Black Widow and Black Panther.
Mockingbird #1
Bobbi Morse is back in action. Having featured alongside Spider-Man in his early all new, all different adventures. The femme fatale has finally got her own stand alone, and it certainly looks promising.
Being subjected to the super-soldier serum and the infinity formula really has taken it's toll on Morse, and we see the S.H.I.E.L.D medics are still trying to figure out just how much of an effect they are having on Morse. Despite Morse's best efforts to distract and deflect, it soon becomes clear that her mental health is left somewhat fragile, causing her some serious paranoia.
Mockingbird fans will also be relieved to hear that issue #2 is also currently available. Featuring even more humour, and wise cracks with the addition of one of our favourite Brits; Hunter.
Will I read it again? I love the humour, I'm sold!
Black Widow #1
The first panel of this new Black Widow series sets Natasha as an enemy of S.H.I.E.L.D. There's immediate indication just what she has done to deserve such a dismissal, but the escape scene that follows is pretty spectacular.
It's interesting to see the majority of the plot is propelled by the artwork, with Romanoff speaking a grand total of 2 words int he entire comic. A bold move, but a move that sets it apart, and gives it a distinct style that really works for what they are trying to achieve; a fast paced, action filled first issue.
Will I read it again? I'm not completely hooked, but I would definitely give it another issue.
Black Panther #1
With the introduction of Black Panther to the MCU fast approaching as Captain America: Civil War releases in exactly a week. Marvel comics have picked the perfect time to reintroduce the world to the King of Wakanda, T'Challa.
Surprisingly, the focus of the first issue of Black Panther, isn't entirely on T'Challa himself. But rather we get a spectrum display of the supporting characters that are sure to add some interesting twists and turns to this series.
In particular, T'Challa's step mother Ramonda, who has some very interesting decisions to make in this issue that really convey the weight of running a kingdom.
Will I read it again? Not my favourite series right now, but again, another issue may help.