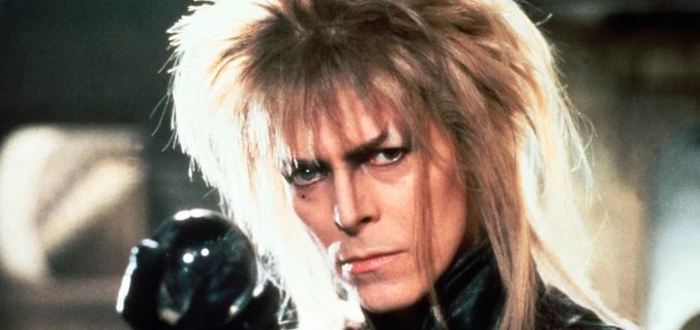 The Goblin King – Making It Up
Welcome, welcome, to a new segment here on The Arcade. Hopefully you are used to our regular format of Style Saturday when it comes to makeup, but I wanted to dive even deeper into the world of painting faces. I'll be taking iconic looks from our favourite movies, series, comics and games, and talking about what makes them so bad-ass.
Today I'll be paying homage to the beloved David Bowie and to one of my favourite movies growing up, Labyrinth. Even if you've never watched it or don't care for it, the Goblin King's look is instantly recognizable and unmistakeable.
"Fear me, love me, do as I say."
Labyrinth was released in 1986, directed by Jim Henson, executive produced by George Lucas, and based upon conceptual designs by Brian Froud.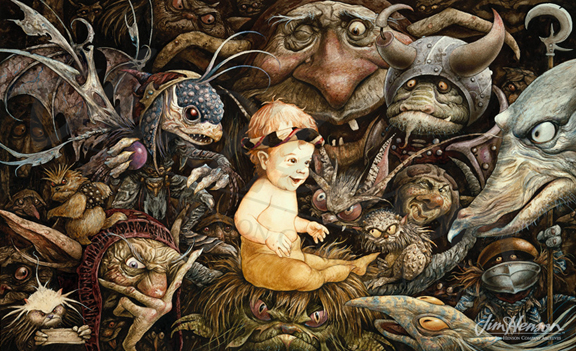 Froud's work is absolutely breathtaking, inspired mostly by nature itself, but also drawn from classic literature, when creating his human characters. In the afterword to the book The Goblins of Labyrinth, Froud wrote that Jareth references "the romantic figures of Heathcliff in Wuthering Heights and a brooding Rochester from Jane Eyre and The Scarlet Pimpernel. Bowie's costumes were intentionally eclectic, drawing on the image of Marlon Brando's leather jacket from The Wild One as well as that of a knight "with the worms of death eating through his armour" from the fairy tales of the Brothers Grimm.
(For a very comprehensive look on Froud's work, head on over to this blog where they've gathered an extensive amount of information.)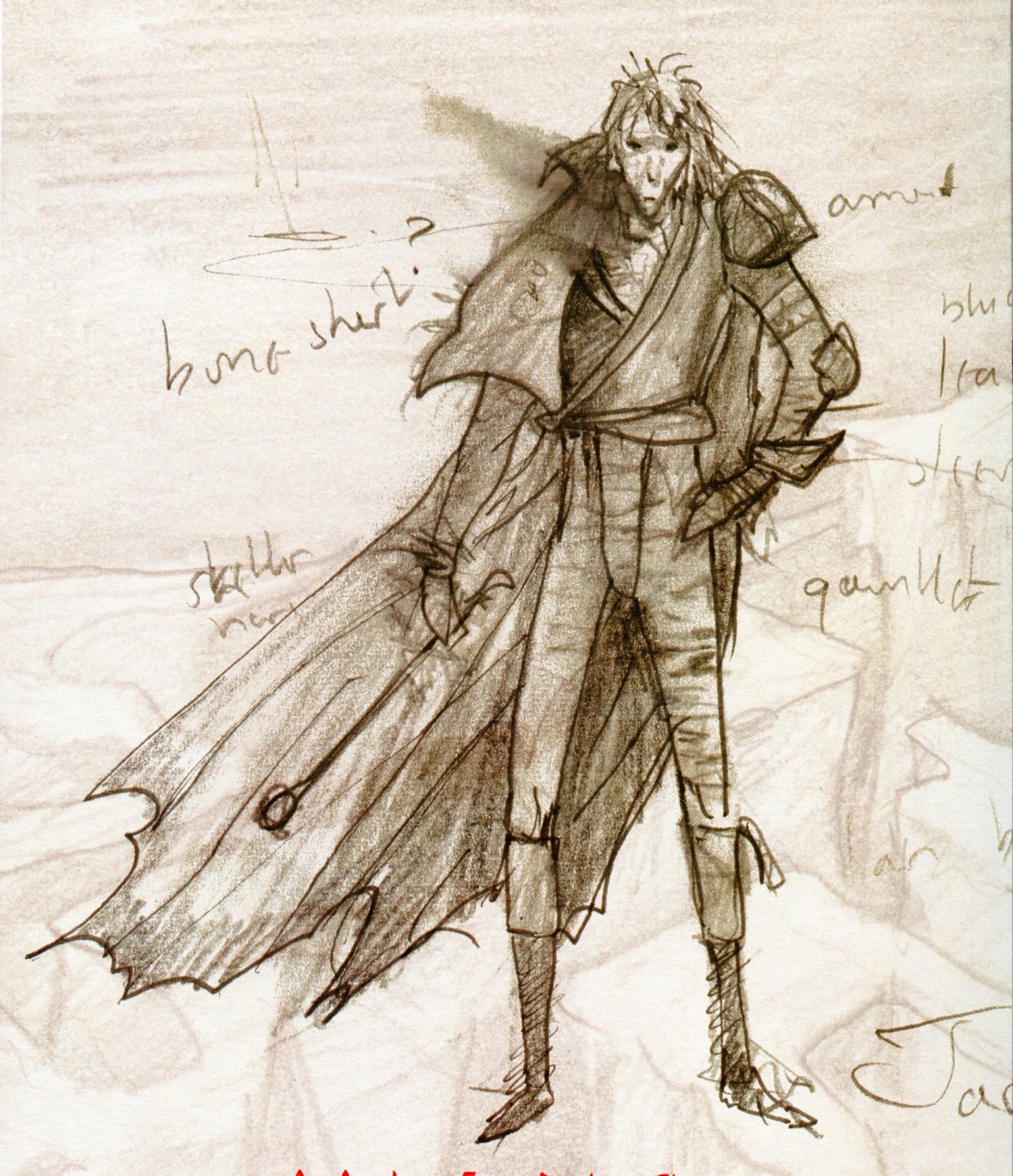 So it's interesting to see that Jareth's iconic makeup (and hair, for that matter), done by Nick Dudman, was very clearly inspired by the alternative goth and punk scenes of the time. We have it all: the elongated pointed brow accompanying an elongated and pointed eye shadow and liner that is very reminiscent of gothic goddess Siouxie Sioux.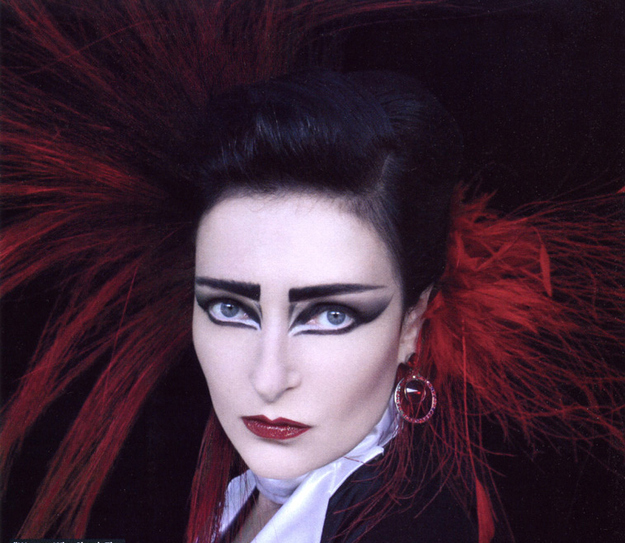 Jareth's makeup seems actually pretty straight forward when you first see it but, taking a closer look, you'll notice the dark shadow goes (lightly) all the way down his nose, contouring it for a straighter and sharper look. This helps accentuate the intimidating look. Usually the more chiselled and sharp someone's features are, the more intimidating they look (that's why usually villains have pointed faces, high cheekbones, and very arched eyebrows).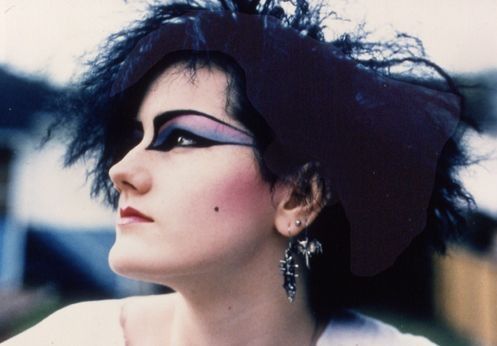 Continuing the eyebrow towards the nose is very much a staple in the goth look. So is a heavy eyeliner, though that wasn't used on Bowie. He only has a lightly lined bottom lash, not even some liner on the waterline.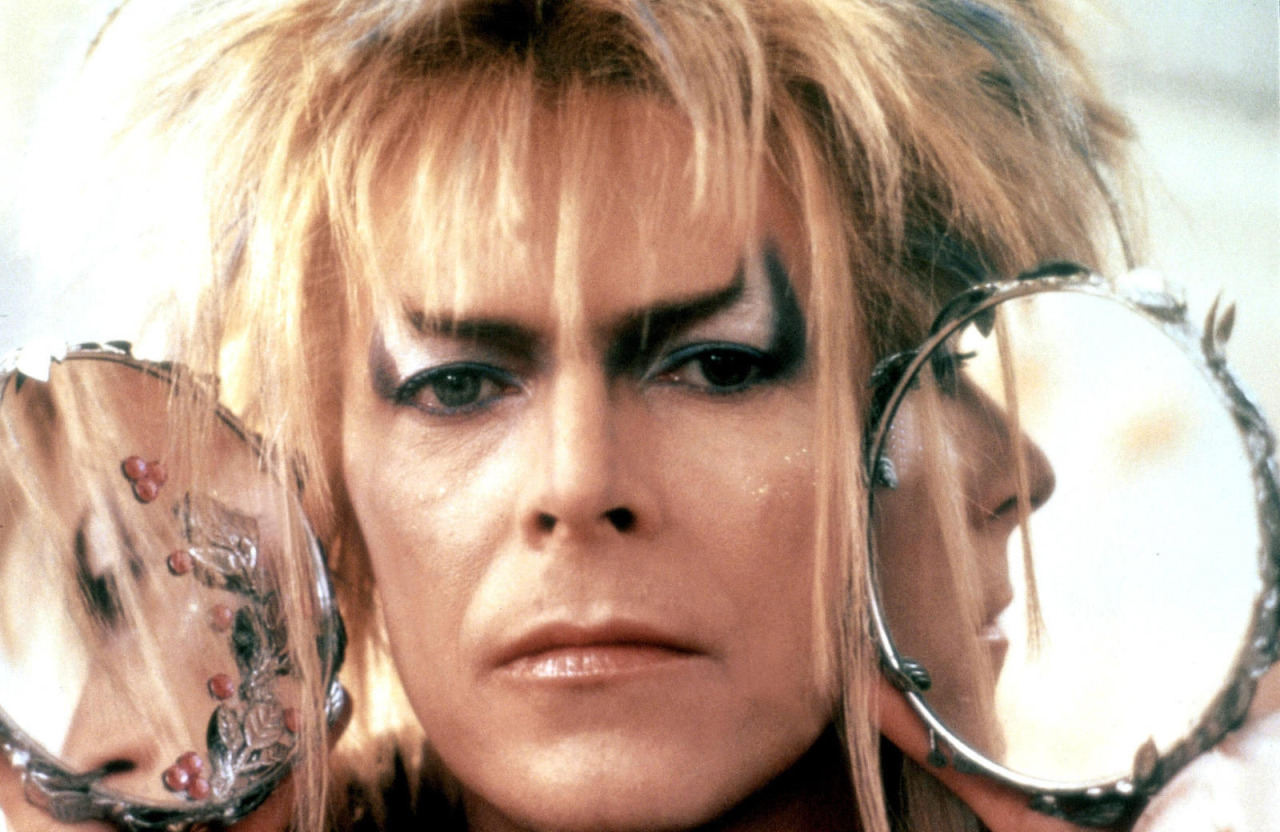 We must also remember that Jareth may look human, but he is, in fact, the Goblin King. Giving the eyebrow a very unnatural shape was an alarmingly simple and genius way of creating a disturbance to his humanly features, while still not altering them all that much.
For his lips, they chose neutral coral tones, so as not to detract from the already striking eyes. It has a glossy finish, though, which you don't usually see used on male characters. Despite the presence of glossy lipstick, it doesn't make his character look any bit feminine, and we all know how androgynous Bowie can get.
We can sum up the importance of his look by saying it is striking, unique, and imposes fear, all qualities that can also be used to describe the character. Coincidence? I don't think so.