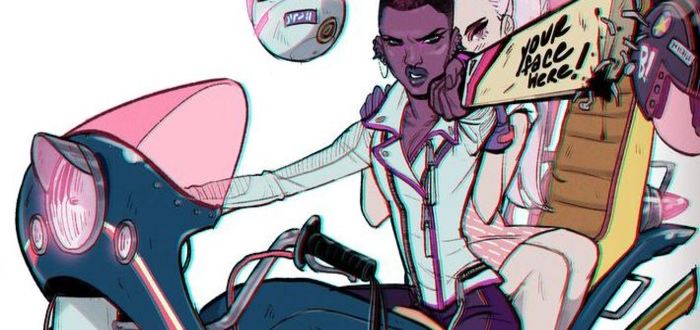 2016 Image Comics Line-Up Holds Lots Of Diversity
Image Comics is leading the charge in terms of diversity, with a stellar comics line-up announced at the Image Expo 2016. The titles to be published include:
Romulus, by Bryan Hill and Nelson Blake II, which is set in the future and follows the last in a line of mystical martial artists.
Prince of Cats, by Ron Wimberly, which is the remastered version of a story about star-crossed lovers in mid-eighties New York.
Motor Crush, by Brenden Fletcher, Cameron Stewart, and Babs Tarr, about a girl who competes in brutal, illegal bike wars.
Black Cloud, by Jason Latour, Ivan Brandon, Greg Hinkle and Matt Wilson about a revolutionary called Zelda who is exiled to Earth.
Afar, by Leila del Duca and Kit Seaton, which tells the story of a girl who can astrally project to other worlds.
You can check out the full line-up here, with lots of great creative minds both new and old part of Image's 2016. We're going to be quite broke!
What do you think? Will you be buying any of these comics? What do you think about Image Comics' push for more diversity? Let us know in the comments!