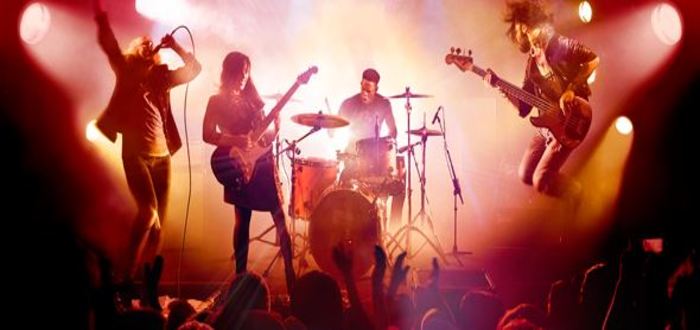 Boston developer Harmonix have outlined their content plans for Rock Band 4 this year. The new content will bring in a wealth of features over the course of the coming months.
May:
Two characters from Gearbox's upcoming Battleborn will be playable for free as band members on-stage.
Double kick-pedal support for people who want to perfect all those Slayer tracks, of course.
June:
Practice mode will be coming to help those looking for perfect tricky songs.
Fall 2016:
With more to be talked about at E3, Harmonix outlined a new expansion with "heavy-hitting", "never-before-seen" features coming to Rock Band 4.
Compatibility for ION drums will also be coming with an adapter for Xbox One users coming later this year.
Online synchronous multiplayer will also be coming later this year.
All of this content is unsurprising seeing how spartan feature-wise Rock Band 4 has been up until this announcement. They're aiming to have more to talk about at E3, so until then we won't know much else.
Now that the game is out and Harmonix's Fig campaign for a PC Rock Band is out of the way, they can focus on fleshing the game out into something a little more feature-filled.