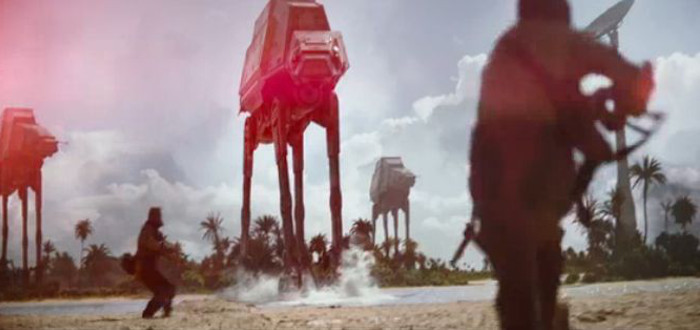 First Rogue One: A Star Wars Story Trailer Released
The first proper trailer for Rogue One: A Star Wars Story has just been released online.
The trailer introduces Felicity Jones as the film's lead. A rebel fighter, she is tasked with leading Rogue One, a secret mission to retrieve the Death Star plans and help the Rebel Alliance secure victory. The movie is the story of the events that lead directly into A New Hope and is the first of several Star Wars spinoffs planned.
Check it out:
Gareth Edwards directs the film, which looks considerably darker than Star Wars: The Force Awakens. It doesn't, however, look any smaller, despite being a spinoff. The sequence with the AT-ATs looks huge, with the film seeming very action-packed from this first taste of footage.
Rogue One: A Star Wars Story will be in cinemas this December.