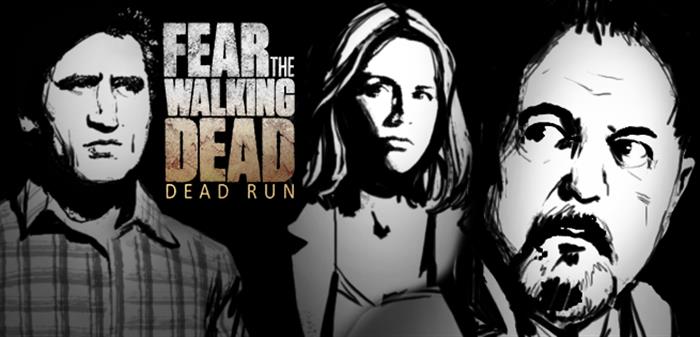 In a recent release from AMC and game developer, Versus Evil, the companies teased new gameplay for their upcoming mobile game Fear The Walking Dead: Dead Run. Fear The Walking Dead, while not as successful as its source material, received generally positive reviews from fans and critics alike, making the idea of expanding the franchise into video games none too ludicrous. For all we know, this could lead to much bigger things for the spin-off, but only time will tell.
In the official press release, Dead Run is described as "an exhilarating tactical runner that puts you inside the apocalyptic fall of Los Angeles from AMC's hit series Fear the Walking Dead. Relentlessly pursued by the undead, you flee across familiar LA landscapes as the city is overrun; an abandoned church, a high school, the local sports arena. Shoot too much and you'll slow down. Don't shoot enough and you'll be overtaken".
The game seems simple enough (as you'd expect from a mobile game), but you can judge for yourself from the gameplay trailer below:
Founder of Versus Evil Steve Escalante is quoted as saying: "We're all huge fans of Fear the Walking Dead, and it's been great working with AMC to bring this game to the fans, […] Our goal from the beginning was to create a fun, accessible experience that stayed true to the energy of the show.  We hope fans enjoy playing as their favourite show characters and competing with their friends in a world falling apart."
What do you think, readers? Will you be picking this one up and running through the fall of Los Angeles? Let us know in the comments below! Fear The Walking Dead: Dead Run is available now on the App Store with plans to bring the game to other platforms at a later date.