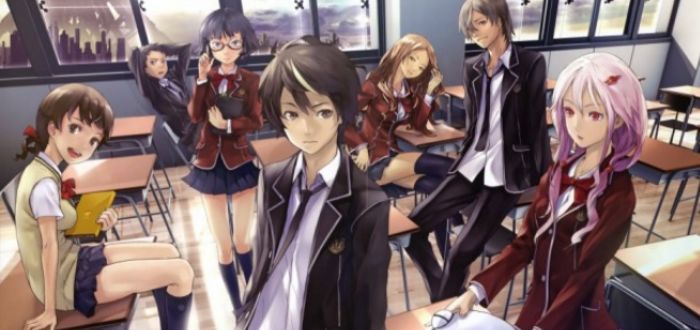 Everyday Anime – Style Saturday
Hey guys, and welcome back to another Style Saturday, the segment where we merge geekery with fashion to create some wearable looks and inspire your creativity. Today, we're diving right into the world of anime, inspired by the ever popular Japanese uniform looks.
Of course, we're not here to create exact replicas of the school uniform looks, we're here today to show you some inspired creations that you really could wear in your day-to-day life. Welcome to Everyday Anime.
Kawaii Girl
For the Kawaii girl look, I wanted to use a colour palette that really could be suitable for various different lifestyles.
Starting with the top, I went with this simple white chiffon shirt. The cute bow really adds a touch of Japan, so it was a great starting block to build an outfit around. Using a plain white blouse and a light-weight scarf tied at the front would also be ideal should you already have them in your wardrobe.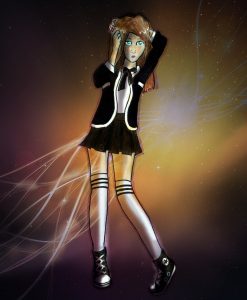 The skirt is short, flirty and in-line with the Japanese school-girl style. Perfect for lectures in college, or coffee with friends, these two really do complement each other nicely. If you wanted a look more suitable for office life, pairing the skirt with black leggings or tights is also an option.
Knee high socks are another staple to the anime school-girl look, we're trying to create. These ones really are adorable with their triple stripe pattern.
Even at this stage, the school-girl outfit really is taking shape; the final few items aren't completely necessary, but they really do help to tie the whole outfit together.
For our Irish readers, you know how unpredictable the weather can be, so a nice blazer helps to keep the chill at bay. Rolling the sleeves up a little and layering the blouse tones down the look to be a little more casual.
For shoes, we've gone for comfort. Whether it's running to class, or strolling through the park with your girls, most of us already have our treasured pair of converse.
To add a subtle pop of colour to the outfit, we're looking at the lips and nails. Bubblegum pink adds a cute flirtatious flair to the outfit for a date or night-time, but for an office, keep your palette neutral.
The glasses are completely optional. But I can't get enough of that geek chic twist. For those blessed with perfect vision, pop the lenses out and strut your stuff.
Item Breakdown & Prices
For the whole look without the glasses: €143.01
With the glasses: €221.01
Kakkoii Guy
For the Kakkoii guys look, I've tried to differentiate! I've created a style that doesn't necessarily look like a standard Irish school uniform.
I've chosen a white shirt, but the black button detailing really sets it apart from any old white shirt.
The jacket is by far the most expensive element of the outfit. However, investing in a good jacket is definitely not a bad thing. Especially a black jacket. It will go well with just about any outfit you want to wear, and if it's good quality, it should last you a very long time; well worth the investment! If a jacket is out of your price range, a black cardigan or black v-neck wool jumper could also be used. Both of which make regular appearances in Penneys/ Primark.
I've paired this outfit with tan chinos. In trying to keep a grounded masculine colour palette for this anime look, I wanted to add some pops of colour. Pairing the tan chinos with the patterned red tie gives a more earth grounded feel. Although because we have kept the colours quite simple with this outfit, any tie colour would work. Go wild!
The glasses, once again, are completely optional but can be quite a fun accessory if you're going for that sophisticated look.
The final part of the outfit is the runners. Again, we've gone for the black and white look as they are the most versatile, and could easily be worn with other outfits.
What are your favourite items in this week's Style Saturday? Be sure to let us know in the comments section below! We love to hear your feedback!