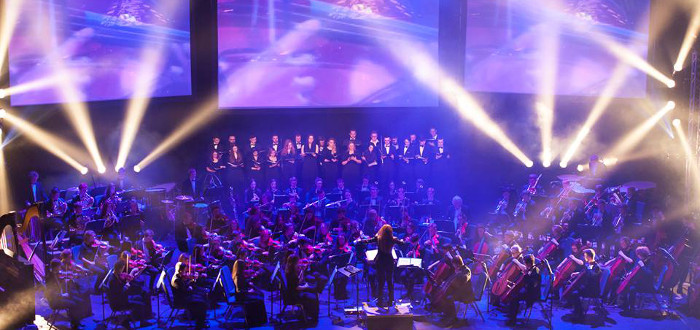 The home stretch is here for the upcoming Dublin International Game Music Festival – a weekend of video game music celebration and discussion. This will be the event's second year and, much like last year, it will be headlined by a performance of Video Games Live, the touring show of Tommy Tallarico and co., where a live orchestra and set of performers bring a history of video game music to life.
The lovely organizers of the event have given us a special discount code for our readers for 20% off tickets, available here. The code is "thearcade20" and it's good until April 19! It will give you a discount of 20% off all ticket levels – which can be found here!
The festival takes place April 29 – May 1 in the RDS, with the Video Games Live show happening in Dublin Convention Centre. There will be an array of homegrown and international game development and music talent in attendance. We were there last year, trust us, this is well worth your time as a video game or music fan!
You can visit the official site here and the Facebook page is here – we hope to see you there!