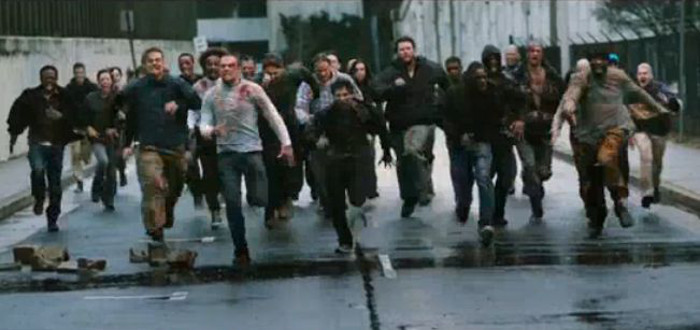 Cell Trailer Has John Cusack Facing The Apocalypse
The first trailer for Cell has been released, featuring John Cusack and Samuel L. Jackson taking on a zombie apocalypse.
Based on the book of the same name by Stephen King, Cell is the story of Clayton Ridell (Cusack) as he tries to make his way back home to his son after some form of weapon, call the pulse, turns anyone who was using their phone at the time into a ravenous zombie. Clayton finds and teams up Tom McCourt, Sam Jackson's character, and Alice, played by Isabelle Fuhrman, in his journey to survive the new apocalypse.
Check it out:
There are some very obvious differences between the film and the novel from this trailer. Clayton is standing in a Boston park, not the airport, when it starts, for instance. But this is made up for by the select shots of swarms of these psuedo-zombies moving through the wilderness. The scale was something King worked to highlight in the story, and director Tod Williams has done a good job purveying that much at least.
Cell hits VOD on June 10, with a limited cinematic release planned for July. There is currently no official release date for Ireland.