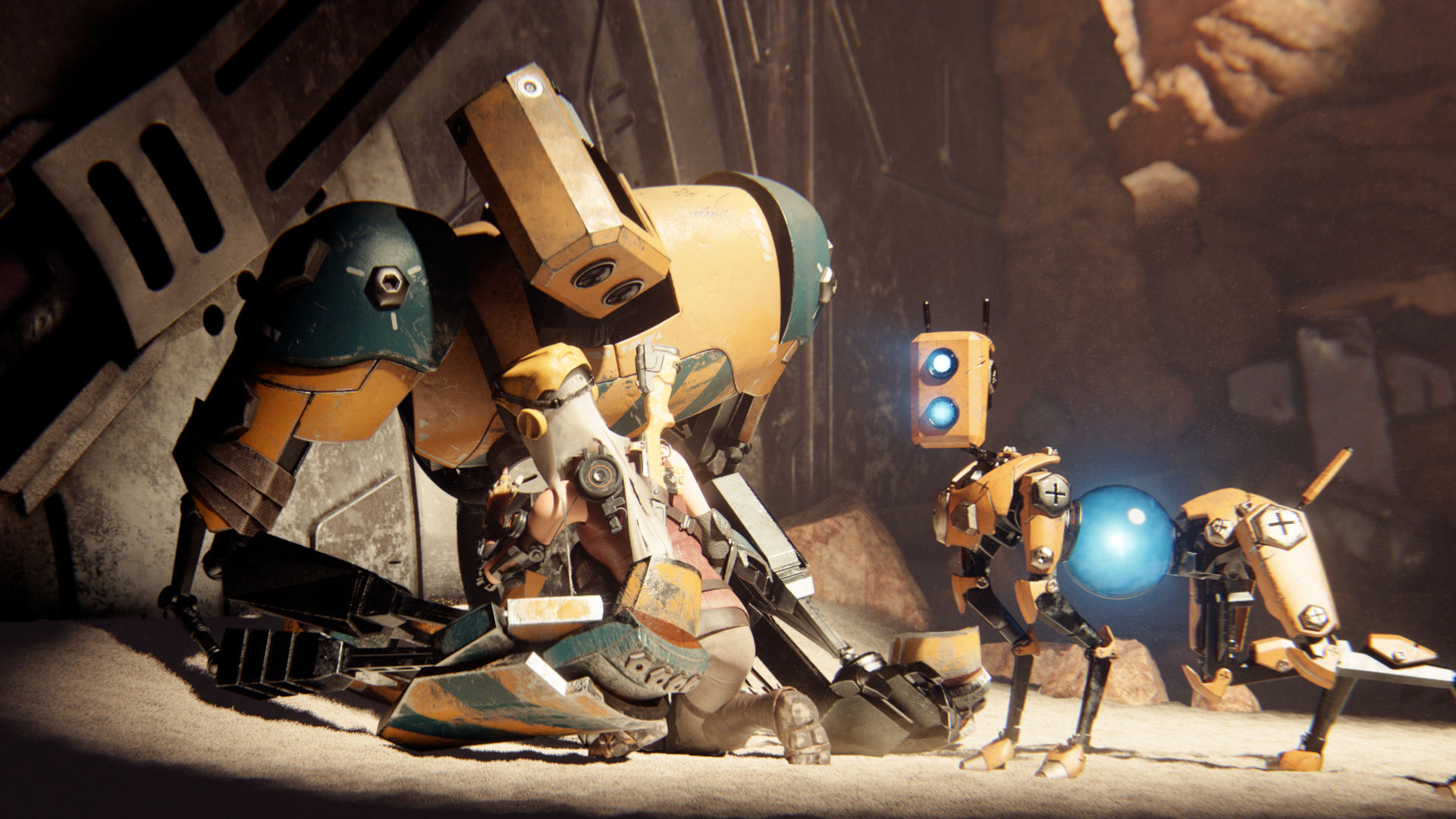 With the recent release of Gears of War: Ultimate Edition on PC comes a suspicious file hiding in the games directory. The file in question is named "Package.StoreAssociation.xml" and upon opening it shows a list of Game IDs that would theoretically coincide with Windows 10 Store versions. Announced games like Comcept's ReCore and Double Helix/Iron Galaxy's Killer Instinct (Which is getting its release on PC soon.) have been parsed out, but there are games that have been completely unannounced or haven't received news on a PC version as of this article.
One of these games is Eden Falls. You may not have heard about it because the only information that exists about it is Microsoft's trademark application that was filed back in 2014. Since then nothing else has been discussed of the game other than a blog which has now disappeared. The blog detailed Eden Falls was a "Cyberpunk RPG" for a "mature audience" on tablets and smartphones, but little is known otherwise until anything official is said.
Other games on the list include:
Scalebound: Platinum Games' Xbox exclusive that had sick dragons and a guy wearing headphones in it's trailer. We don't know anything else about it.
Fable: Legends: The co-op Dungeon Keeper-esque Fable title. Already announced for PC and Xbox with cross-play a while back.
The Gunstringer: Twisted Pixels' Kinect game released on Xbox Live Arcade four years ago. A weird possible release but it would make sense since the Kinect sensor for Windows has of now ceased production, Maybe they'll finagle it for touchscreens as the store is also filled with mobile games available on Windows Surface.
Zoo Tycoon: One of the launch titles for the Xbox One, it was very Kinect-friendly and again could be reworked for mobile devices and PC.
Forza Motorsport 6: Apex: The Free-To-Play Forza game already announced to release this spring on Windows 10.
Project Knoxville: The upcoming survival game by Press Play, the developers behind Max: The Curse of Brotherhood.
The list of games isn't really standout besides Scalebound and Eden Falls, whatever the latter may be. This is most likely foreshadowing Microsoft's entry back into PC gaming with a launch lineup to get users back into their ecosystem.
If you want to check out the full list of games, I've made a PasteBin post you can see by clicking here!