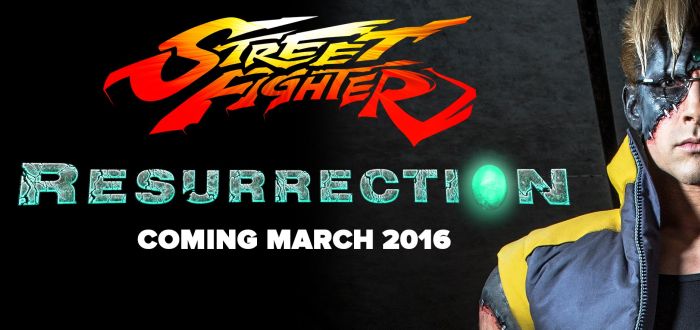 Machinima have released the first full trailer for Street Fighter: Resurrection, their upcoming Street Fighter based web series.
This follows Street Fighter: Assassin's Fist, a series they've done before, and is likely to be similar as it's coming from the same team. This series, which consists of four epsiodes, however is set a decade after Assassin's Fist. The description that came with the video is:
The series brings back the iconic Street Fighter character long-presumed dead, Charlie Nash (Alain Moussi, Suicide Squad, X-Men: Days of Future Past, Pacific Rim).  Additionally, the series features cameos from top Machinima influencers including Amy Johnston from Bat In The Sun Productions' (1.5M YouTube subscribers, 435K Facebook fans) and Terroriser, who is best known for his auto-tuning gaming videos and vlog series (1.35M YouTube subscribers, 467K Twitter followers, 363K Instagram followers).

In Resurrection, heroes Ken and Ryu are reunited to face an ominous new threat. Charlie Nash is back, and targeting legendary Street Fighter champions in a mysterious mission. After a violent confrontation with Nash, Ryu and Ken must uncover his lethal plan and find out if he is friend or foe.  As events speed toward a showdown in London with the resurgent Shadaloo cartel, covert forces battle for global supremacy with the fate of the world hanging in the balance.
via geektyrant.com