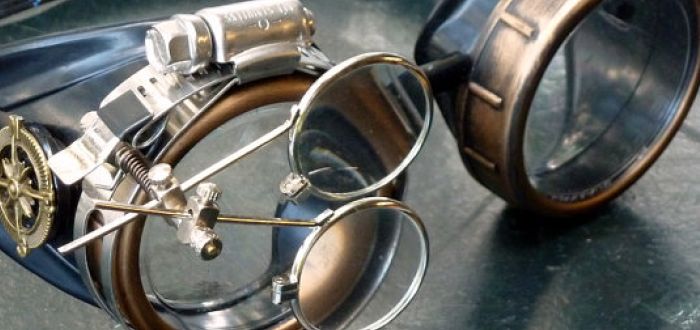 Steampunk Edition – Geeky Goodies
Some of you may be scratching your heads, wondering what on earth is this "Steampunk" I speak of. Allow me to  explain:  Steampunk is a genre most commonly seen in books and on the Cosplay circuit that blends steam technology and the style and mechanics of the Industrial Revolution. Some like to imagine a world where radical advances in steam technology could have gave birth to various steam-powered versions of modern appliances.
Ad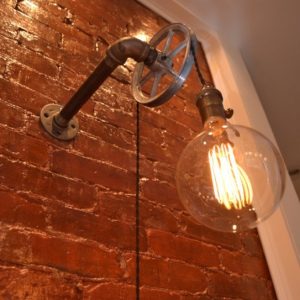 d some Victorian chic to your living spaces with these nifty pulley operated bedside lamps. Lower them to your level for those chilly spring evenings when you cuddle up with a good book. Or draw them high to cast a moody warm glow across the room. Steampunk lovers, these are the lights you never realised you needed, until now! You're welcome!

Add a dash of clockwork bling to your neck with this stunning Anguistralobe Steampunk Necklace Pendant!
Described as being "A quality English made pewter pendant with engraved astrolabe disk suspended from a coiled double headed serpent with etched brass rotating dial frame." What better way to show the world your Steampunk fabulosity!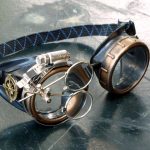 See the world like never before through the lenses of the most epic goggles, in the history of goggles. Ever.
Every great Steampunk inventor needs their trusty goggles, to ensure no detail is left unfinished on your greatest of inventions. For, a Steampunk inventor without his Steampunk Goggles, is merely just an inventor. Where's the fun in that?
Half of the fun of Steampunk, comes from the creation of something new and fun out of older stylistic pieces. For example, take this gramophone that has been gloriously pimped to play music from an iphone. Bricbacwizard even gives detailed instructions for everything you need to create your own version!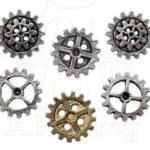 The last goodie that we've got also involves a little extra DIY. Bling out some of your old clothes with these steampunk gearwheel buttons. All you need is a needle and some thread, and your old shirt, will be rejuvenated in all its steampunk glory. DIY has never been easier.
We hope you enjoyed our collection of Steampunk Goodies! Share your faves with us in the comments below!