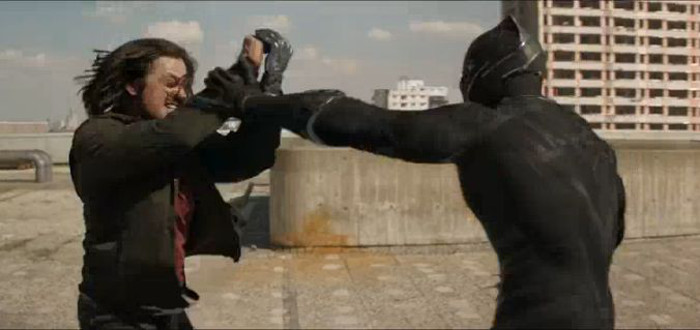 Spider-Man Makes His MCU Debut In New Civil War Trailer
The latest trailer for Captain America: Civil War has been released with a plethora of new footage. Among the shots not seen before, we get a clearer look at the two teams of Captain America and Iron Man squaring off in various forms, with Scarlet Witch facing Vision, Black Panther facing Bucky and what not.
Most crucially, though, we get to meet Marvel's new Spider-Man for the first time! Take a look:
Directed by the Russo Brothers and starring Chris Evans, Robert Downey Jnr., Anthony Mackie, Scarlett Johannson and Tom Holland, Captain America: Civil War will storm cinemas April 29.