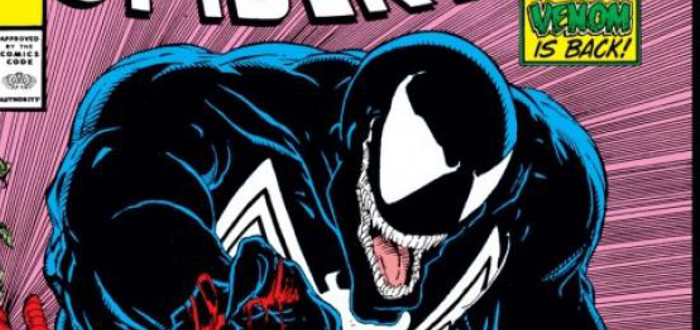 Sony Bringing Back Venom As Spider-Man Spinoff Movie
In order to make up for having to share Spider-Man with Marvel, Sony are reportedly once again moving forward with a Venom movie.
THR report that Sony have enlisted Dante Harper to write a treatment for a solo film for Spider-Man villain Venom, independent of the upcoming Spider-Man reboot. Venom is being given a new franchise of his very own with full Sony backing, the report claims.
One of Spider-Man's most famous villains, the venom symbiote was created in 1984 before the character Venom debuted in 1988, created by David Micheline, Mike Zeck and Todd McFarlane. An alien entity, Venom is the result of the symbitotic creature merging with someone with aggressive tendencies, the most well-known being Eddie Brock. In the years since, the character has switched from being a villain to an anti-hero, currently a member of the Guardians of the Galaxy in the comics.
Venom was one of the main villains of the ill-fated Spider-Man 3 in 2006. Ever since that film, there have been rumors and plans to bring Venom back, with none bearing fruit. Seems Sony have finally made a definitive move on the character!
Sony wanting to fill the Spider-Man gap in their film plan with something only they own isn't surprising, but it being Venom is. Are they confident they can sell Venom as a separate entity with a film series? They must be. Avi Arad and Matt Tolmach are the only producers attached so far.