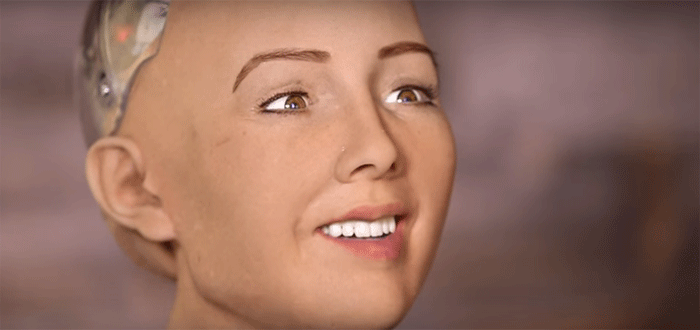 Technology has come a long way in recent years. We've gone from dial up to free wifi on every corner, and society keeps on evolving with the technology available to it.
Who knows, maybe all those sci fi classics such as I-Robot and Futurama will come true sooner than everyone thinks! However, I think we should err on the side of caution as this glimpse of the future is freaking terrifying!
Meet Sophia, a brand new robot designed by Dr. David Hansen who is clearly hell bent on the destruction of all human life. The video above demonstrates Sophia's capabilities as well as her hopes and dreams of going to school and razing- oh, I apologise, RAISING a family.
The technology present in Sophia is clearly impressive, but I'm afraid she's so deep in the uncanny valley that I can't see her as anything but weird and creepy. Not to mention her mannerisms bear a striking resemblance to the NPCs in a Bethesda game.
What do you think of Sophia? Do you welcome our robot overlords? Let us know in the comments!