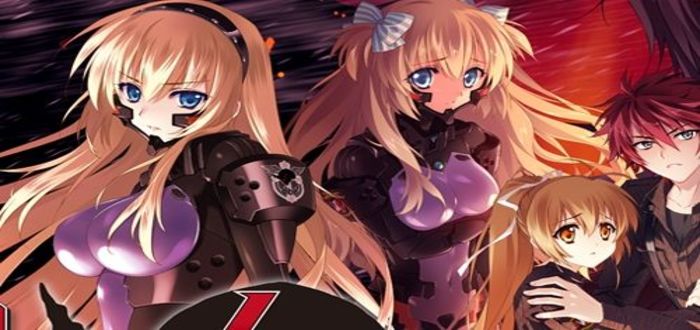 Black Marks For Comedic Storytelling – Otaku Digest
Welcome one and all to another instalment of Otaku Digest, the winter anime season is starting to draw to a close here for us with only a few series left for us to inspect whether they are worth sticking with. As per usual we may also take a look at some of the anime shorts making the rounds this season while we also play the epic game of catch up on any of the series we have actually managed to stick with.
This week we will be looking at Schwarzesmarken and Shouwa Genroku Rakugo Shinjuu.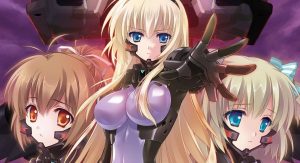 Schwarzesmarken
First up this week we have the military, mecha, action, seinen and Sci-fi anime Schwarzesmarke or Schwarzes Marken which first began airing on January 11 which is also an adaptation from the manga called Muv-Luv Alternative: Schwarzesmarke. This anime is set in 1983, and follows the 666th TSF Squadron "Schwarzesmarke" or the "Black Marks" an East German Special Forces unit. This unit uses unconventional tactics to complete their tasks of assaulting BETA forces. In particular they target Lux and Magnus Lux in order to deny the BETA getting the advantage of obtaining ranged firepower.
Since their orders are at the topmost importance it is not unusual for the 666th squadron to ignore allied distress calls which could set them on a different path from their original orders even for only a moment. This squadron for the most part operate the MiG-21s while the squadron commander Irisdena Bernhard pilots a MiG-21PF.
There is always something interesting when an anime decides to model itself on a moment in actual time but when they actually set an anime in a moment of time making it a whole new event involving sci-fi aspects it can be even better.
Let us kick off by just admitting, yes, the 'monsters' or BETA in this anime are ridiculously animated, the use of CGI based animation for them is interesting. But the beings themselves are laughable red spider beasts, among other random monstrosities but do make an impact to the action scenes so perhaps later their lack of original design can be forgiven especially considering the rest of the anime is really well animated from the characters to the very explosive action scenes. This episode was very action based with the only real story going on was exposition for the 666th squadron as a whole rather than specific narrative as individuals, bar some snippets here and there but for an anime based during the time it was it most definitely captured a certain tone.
It only really starts to develop any sort of narrative in the second half of the episode but by then you are well and truly hooked from the action packed scenes from the first half but thankfully there does seem to be a story developing behind it all.
Will I Continue To Watch: Yes, I enjoy the history twist storyline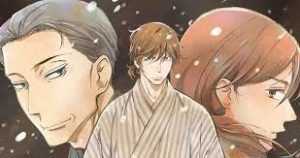 Shouwa Genroku Rakugo Shinjuu
We are keeping in the old timey feel with this next anime Shouwa Genroku Rakugo Shinjuu which is a josei and drama anime which originally aired on January 9 and is adapted from a manga of the same name. This anime's first story follows the release of a mature prisoner on good behaviour during the Japan Showa Genroku era which was between the 1960s to the early 1970s. His name was Yotarou which is a term that means a dim witted man or an anti-hero. He returns to normal society and tries to build a new life for himself in the art of rakugo which is a form of comedic storytelling. He is moved by a man's performance as the grim reaper and asks Yakumo, the master to take him on as his apprentice so he can learn.
This anime is so random but not in a wacky, 'out there imagery' sort of random but for an episode that is predominately story and character based it is out there. It jumps straight into our protagonist's love for rakugo and wanting to learn from the master with no real exposition for the protagonist. Not to mention this character is incredibly irritating, his character is meant to come off as comedic and a dedicated lover of the art but he really does just come off as irritating to me, his eagerness to learn just seems to be empty. That may not make sense out of context and it is clear that he is bridging character for the story to continue in the correct way but he is a pain and that does not seem to change through the episode since he has absolutely no tact. His character only improves when he is interacting with others since his personality somehow manages to bring out the personality of others whether that is positive or not and you can tell there is so much more to come for his character. Even as this episode goes on you can tell there is a far darker story at work with some very sinister work at play.
Will I Continue To Watch: No, even though there is story there it took far too long to get to the point